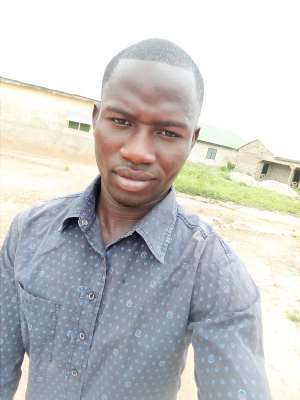 The incidence of killing people in Ghana has raised its ugly head since the gruesome murder of Major Mahama who seem to be the start to the faith suffered by those following his tragedy. We experience the murder of high profile citizens and the recent ones in less than a week are the stabbing to death Madam Josephine Asante who was the Public Affairs Manager at Tema Ports and Harbors Authority in her own house and the shooting and killing of Ahmed Hussein-Suale, a member of Tiger Eye PI. The former is still under preliminary investigation when the latter has been in the news again.
Just to keep an update on some of the current murder happenings, the murder of a Deputy Distribution Manager of Ghana Water Company Limited in the Northern Region happened just less than a month ago, the killing of Lebanese and attacks on mobile money vendors in the national capital and other parts of the country are a few to mention.
The biggest question and worry of many a Ghanaian is how equipped our security personnel are to combat these high profile criminals. Our security service gained international recognition for the high level of professionalism portrayed in crime fighting and ensuring peace and stability during conflicts and especially during political unrests.
Government over the years has tried its best to provide our security services with good and standard equipment to facilitate their operations in all areas in Ghana. They receive vehicles in good standing, guns, protective clothes and living facilities with the recent one being the supply of 200 saloon cars to the Ghana police service as a way of motivating personnel to put up their best.
In the face of all these things and the creation of a new Ministry to be in charge of National Security, we are still besieged with uncontrolled attacks and killing of ordinary Ghanaians and public officials which needs much of responsiveness and support of all and sundry.
One challenge with our current security services is the quality of the human resources there and their drive. It is recalled that of late a number of security personnel have been found guilty in different criminal cases and that could be traced back to the recruitment processes that have been used in getting these people. It is apparent that in every security service recruitment, there are different lists in the process: the protocol list and the normal applicants. It is surprising to know that those who go with protocol do not usually have at least one of the requirements hence jump steps to get pushed into the system. Some do not undergo aptitude test to determine your mood and passion for the job before they are handed guns to operate as security personnel. The influence from political gurus and other influential community leaders could be traced back as a cause of our woes today. We now have police men and women who are interested in collecting money from drivers without being concerned of the passengers onboard, overloading, over speeding and other road traffic regulations.
It is time we allow the security services and their management to recruit competent and deserving people who are ready to serve their country through protection of the civilians. The Inspector General of Police (IGP), the Bureau of National Investigations and the Criminal Investigation Department (CID) of the Ghana Police Service should be devoid of political influences and interferences.
The adage "a hungry man is an angry man" isn't put out for the purpose of fun but to teach great lessons to young ones. Ghana has been faced with serious economic crises coupled with unfaithful political practices of defamations, hallucinatory promises, unjustified allegations and bare insults on our top hierarchies managing the affairs of Ghana. It is in light of this that our normal Ghanaian values of humility, trust, respect and honor have been depreciated more than the worst performance of our Ghana cedi. On political affairs, politics of equalization have gained its root causing politicians to make utterances that deserve questioning but are left out for they are covered by democracy.
From the world statistics, it is clear that once a country's population grows exponentially like ours without pragmatic measures to take care of them, issues of youth unemployment and crime rate increases. The NPP whilst in opposition, painted it right in the face of the hungry youth that jobs were coming, now jobs are being taken away from some people who were doing their best somewhere to make ends meet, without creating a new job system to contain them so we don't expect to have a harmonious country like before. Once the notion is created, erasing it will be difficult.
Whiles in government, there are a number of practices surrounding Government's own people that suggest we are sitting on a timing bomb waiting to explode and now it is exploding in bits. The chasing of Government officials out of offices by angry youth of the NPP without appropriate sanctioning of the perpetrators, the public declaration of attacks and wars on Government officials and other state workers by Hon. Kennedy Agyapong without being invited to answer any question, the public declaration of deaths and the faith of political opponents by the crown pastor of the president without him being cautioned and other instances happening around Government are sparkles that can generate fire like we are seeing.
Government can only reduce these social unfit activities if it regains the faith of Ghanaians by executing at best its promises or make it known that we are not up to the standard as thought. This will enable the citizenry to resort to their normal managerial skills to create small jobs for themselves without waiting to work in industries or being under the silently expensive educational curriculum of double track. It is undeniable that we have all the resources available but development must be made known to be sequential and systematic.
To avoid future occurrences of these inhuman activities characterizing Ghana, politicians should be circumspect of the utterances and promises that are made and stick to the truth.
I strongly believe that, Ghana in good hands can develop and crime of these caliber will be washed out.
Let us be learned.