E/R: Koforidua PENSEC Headmaster Rubbishes PTA Levy Collection Allegations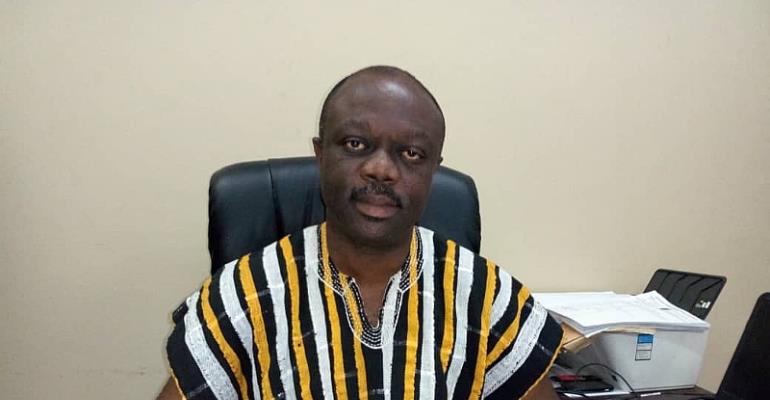 The headmaster of Koforidua Pentecost Senior High School (PENSEC), Mr. Peter Atta Gyamfi has rubbished claims of taking PTA levies as rumored some days ago in the media.
The Ghana Education Service (GES) on Monday, January 14, 2019 suspended the collection of levies under the auspices of Parent-Teacher Associations (PTA) in all public senior schools (SHSs) and Technical/ Vocational institutions (TVETs).
The directive is to enable GES to streamline and review all such PTA levies in all public SHSs and TVETs.
Mr. Gyamfi in an exclusive interview with ModernGhana.com expressed worry over a false reportage labelled against him as being adamant since it believed he still takes the dues of GH₵ 120. 00 regardless the caution and directive given by GES.
"I have not taken any PTA dues from any of my students, and that's the gospel truth. You can make enquiries from them if you think otherwise. The day students are not paying school fees because the government has said it would absorb it" he emphasized.
According to him, day students use to pay GH₵ 95.50 as their school fees. He made it known to these students immediately the government decided to pay the said amount as stated. Mr. Gyamfi went on to state emphatically that, if by any means a student mistakenly pays money as school fees, it would be credited to the student.
"I am putting it on record that, I am not taking any money from day student. It is never true I did that. I'm not the Public Relations Officer (PRO) for the PTA but the last time we held a PTA meeting, the chairman who is a board member petitioned board to allow me of taking PTA levy due to his busy schedules but I told him I cannot do such job as government directive says the PTA is autonomous" he reiterated.
The headmaster through his leadership skills massively improved the school to create an enabling environment for students to study backed by good school living condition.
Just close to a year after taking over as the new headmaster of the school, the relatively deprived school can now boast of numerous changes as far as development is concerned having rescue student from water crisis some months ago.
He opined that, his effort as the leader of the school has called for backbiting from some people. However, he has cautioned the media not to fabricate stories about him and for that matter, he is ready to sue any media house that tarnishes his name.
Speaking to some of the students, they emphatically denied report that, Mr. Peter Gyamfi is taking PTA levy as it was reported in the news some days ago. According to them, the headmaster drew their attention immediately the GES came out with the directives that, PTA dues has been suspended until further notice and from there, they are not paying dues.
A parent, Gloria Agyapomaa indicated that, she had heard the news going viral that the headmaster of the Pentecost Senior High School has been taking dues from student but she has entreated those spreading the negative rumors to stop because their action was denting hard-won reputation of the PENSEC headmaster and the school as a whole.