An Economy Of Twists and Turns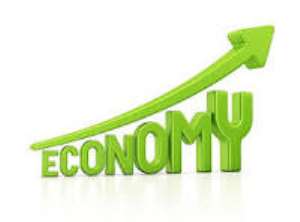 Reminiscing the time where children were begged to pursue formal education as a result of their distaste to corporal punishment that were carried on in the various schools and the long sit on classroom chairs. The various private and state owned enterprises chased after universities and colleges leavers to get their signatures to grace them with juicy jobs with favorable terms and conditions even before their final graduations. That grace period was yesterday or today's-tomorrow!. Today, the unemployment rate in the country is tremendously increasing at a faster pace as if it's competing with Usain Bolt.
This development has led to the formation of a movement called; Unemployed Graduate Association. Ghana's unemployment rate was estimated at 15.29% as at the end of the year 2015. The development is very unfortunate especially living in a country where uncountable graduates are produced in every year from accredited and non-accredited institutions because Africans have been brainwashed that acquiring formal certificate is the ultimate key to success.
In this information age of ours, one must be well abreast with the happenings around the globe in order to unlock opportunities. One may be sitting on gold but without information, he or she may not be aware. The Bible makes it vivid as it is indicated in the book of Hosea that "My people are perished because of lack of knowledge. Because you have rejected knowledge, I have also rejected you".
Somewhere in the world, a genius invented internet and the work of the postman in a corner was thrown into the thrash making their generated revenue an excuse. An economy of effort is at work. The cliche, "Finish school so that you could get a white collar job with a better wage, better working condition and a better standard of living" was the mentality of our parents and also the pattern of heritage being passed on from generation to generation.
However, this same advice in our contemporary era will be disastrous if taken into consideration. Simply, nowadays, certificates do not guarantee instant job acquisition after school because the world now rewards the creative minds. My personal experience at the college of education over the years has given me the definition that, a true eduction is what's left in you after you've forgotten all that you learnt in school. The reality now is, majority of the youth who have completed the various educational institutions have nothing left in them after forgetting all that they learnt in school.
In Robert T. Kiyosaki's book "Rich Kid Smart Kid" I learnt that, the richest men in our societies do not even own a degree and as a matter of fact, money is an idea. So what are these "A4" sheet papers we boast of in this competitive world for? From readings and lessons, I have learnt that we need to strategically position ourselves well in this competitive and dynamic world of ours and stop the over reliance on the mere graduation certificates for they can never certify your life.
Success is achievable when Ghanaian students are trained in the various institutions to become creative, innovative, decisive and enthusiastic individuals with high degree of competitiveness in this modern day of economic competition from all walks of life in order to make positive impact to the growth and development of the country and the African continent. The youth must stress and merge resources, ideas, trust, creativity and foster personal growth and development rather than stressing much on the mere certificates after completing the various educational programs. The rate of unemployment is not decreasing, as a result of increasing population.
There must be a paradigm shift from all aspect in the country and more importantly, our educational system requires a complete overhauling. With that in mind, the unemployment rate will be reduced and, in the long run, raise the living standard of the people. Why should we live on gold and lick dust? In a breadth, I agree to the fact that our previous governments and the current administration of the Young Advantageous Mahamadu (Y.A.M) has failed in raising the sense of competitiveness as corruption steers the affairs of the state making the entrepreneurship a 'no go' venture for most of the Ghanaian youth.
The mixed economic system is questionable as it's only applicable in theoretical terms. There should be a framework to determine how total production could be accrued in the economy. Government owned enterprises from the year 1990 to now have either been sold to foreigners or mismanaged and collapsed. In fact, Dr. Kwame Nkrumah's freedom he brought to us is questionable in a way. Who deceived him that the black man is capable of managing his own affairs?
Specialization is supreme but diversity is logic. It is wrong for a qualified doctor to only limit himself or herself to the consulting room and the teacher to the classroom. We must diversify our human resources, make ourselves available and resourceful, and create a competitive advantage that leads to greater economic propensity. Talking to a friend by name Vida Mpupukita from Kenya's capital, Nairobi, she asserted that she sees numerous opportunities but the pressing setback is capital. Capital; a drive for dreams and innovations.
If any country wants to prosper in economic and industrial wise, then she must seek to provide an enabling economic environment and resourceful ventures and also yearn to invest in ideas that will in-turn affect her citizens positively. It's high time the education authorities overhauled our education system's curriculum that stresses much on completing course outlines, getting dubious good grades, 1st class and unrealistic programmes in our education institutions that do not have any positive influence and impact in the competitive market world after school. The various authorities and the ministries in Ghana must create an enabling environment that invest in ideas from people without capital to help move our motherland to the highest pinnacle of economic growth.