The Murder Of Ahmed Hussein-Suale, Is A Vindication Of His Good Works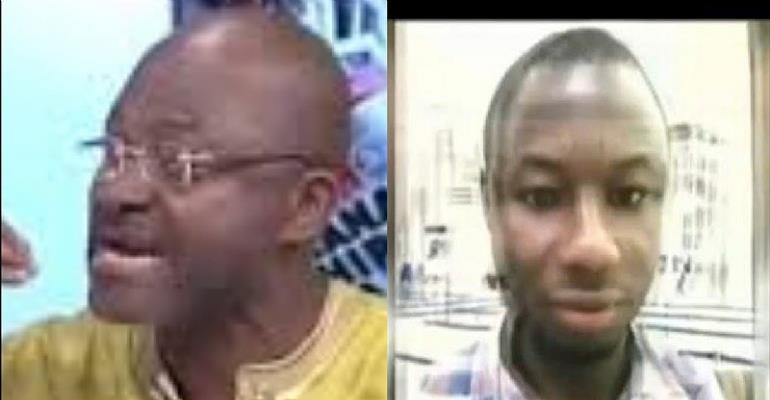 We members of Coalition of Friends of Anas have received with great shock, the gruesome murder of Ahmed Hussein-Suale which sad event occurred yesterday, 16th January 2019 while he was on his way home.
Ahmed was a key partner of Anas Aremeyaw Anas. He served as a lead investigator at Tigereye PI. His crucial role led to the uncovering of massive corruption in football in Ghana and Africa.
Ghanaians will recall that after the airing of #12, members of Tigereye have become targets of evil-nurtured individuals. Kennedy Agyapong, MP for Assin Fosu, is on record to have called for the killing of Ahmed and other members of Tigereye after he widely shared the photos of Ahmed on his media networks prior to the telecasting of his failed 'who watches the watchman' video.
CoFA raised issues and questioned the motives of Kennedy Agyapong's desires to put out pictures of Anas and his team. Apparently, he made his motives clear when he said: "Anas should be hanged; in other jurisdictions, he would have been killed". This clearly demonstrates that the ultimate aim of Kennedy Agyapong was to get members of Tigereye killed.
From the conduct of Kennedy Agyapong thus far, CoFA © strongly believes, Kennedy Agyapong should be the man of interest in unraveling the mystery behind this murderous act. He must immediately be invited for interrogation by the police. The police must demonstrate competence in dealing with this crime no matter who committed it.
If the aim of corrupt officials, is to put fear in anti-corruption crusaders through assassinations, then they have failed as the killing of Ahmed, will not stop us from exposing their evils against society. We are strengthened and are sure that darkness cannot defeat light.
We commiserate with Tigereye and the family of Ahmed. His distinguished role and service to the world as an investigative journalist, will never be forgotten. Indeed a hero has fallen.
May the Almighty accept the soul of Ahmed into his bossom.
Alhajj Suleman,®
Convener
Dawda Eric
Secretary
0541695811
Kyei Baffour
Media Officer
0549450000