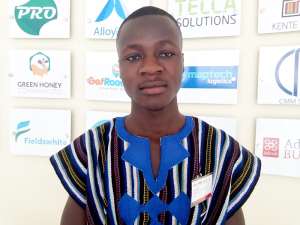 Author: Yahya Seidu
Agooo brothers and sisters!!
I trust you are enjoying your memories with the ten years challenge. Since this is a period of challenge, can we take a minute to look back at society over the past few years.
It's so amazes to see how some people have transformed over the past ten years. It is even difficult to recognize some people's last ten years picture. From Artists, Actors and Actresses, Politicians, Government officials, Students, Educationist, Traders, Young Men and Women to the last Man on the hierarchy.
If those pictures didn't come from yourself, I will spend thousands of years arguing that's not you. That's a wonderful achievement. It's great how many people have worked on their selves. I must say it's very commendable
Now let's take a look at society. There is no doubt that some parts of Ghana have transformed significantly over the past ten years. We hail all those who lead that change. You will forever be celebrated.
Some parts of the country have also remained the same or even worse within the past ten years. It's very sad to see people who used to have a borehole now drink from the stream or other unhealthy water sources. It's very pathetic to see our roads deteriorating at a faster pace within the last few years. It's very disturbing to see our classrooms collapsing without any attention. It gives much headache to see more people losing their jobs and graduates joining unemployed youth groups.
The question is "what can we do to transform society like we did to ourselves?" It is good to change yourself but it's even better to change society. It's feels nice to look good but it's more beautiful when society looks good because of you. It's great to see new and better look of yourself but it's awesome to see a new society through your efforts.
Let's all raise and do something for society. We will one day leave the world with all the good things we have done to ourselves but what we have done for society will remain forever.
Cause a change today, leave a legacy, put smiles on people's face, Make someone happy. There is no Godly act than these. We are the change we are looking for. Let's start today!
SEIDU YAHYA (S Y)
An Agribusiness Management Student, KNUST
#positive thoughts