Brong Ahafo: Stakeholders Hail CDD And Partners For Deepening Decentralization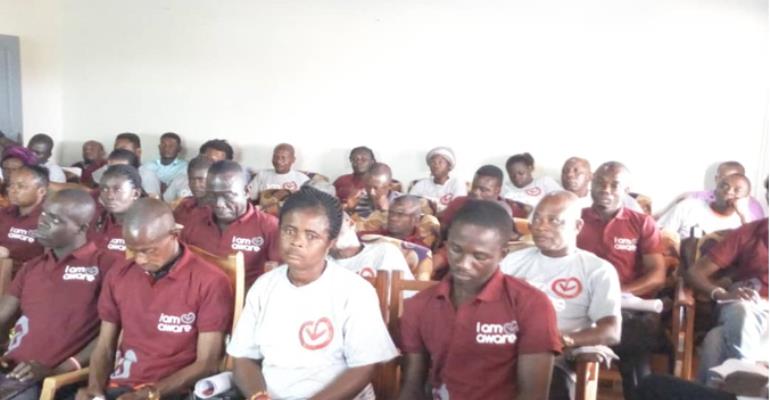 Duty bearers and citizens have lauded the Ghana Center for Democratic Development (CDD-GHANA) and its projects like Resource Link Foundation in promoting effective participation of citizens in decentralization and ensuring a closer relationship at improving service delivery in Ghana.
The commendations come on the back of various activities being implemented by Resource Link Foundation under the "I AM AWARE" project initiated by the Ghana Center for Democratic Development with support from Hewlett and Flora Foundation.
In his opening remarks at various activities of the I AM AWARE project in the Dormaa East District of the Brong Ahafo Region, the District Chief Executive for the area Hon. Emmanuel Kofi Agyemang said the Ghana Center for Democratic Development and its project partners in the District has helped bridged the gap between the Assembly and the citizens.
The District Chief Executive noted that various projects being implemented by CDD and its partners like the I AM AWARE have helped to ensure that the necessary information about development was shared with citizens which affords the Assembly to respond to citizens developmental concerns.
Hon. Emmanuel Agyemang stated that for Ghana's decentralization to yield the needed outcome by meeting the developmental needs of the citizens, there was the need for constant contact with citizens not only to take their needs but most importantly to account to them. He assured citizens in the District for the Assembly's commitment to improve the delivery of social services in the District.
Activities implemented under the project in the Dormaa and Sene East District in the Brong Ahafo Region well as the Afigya Kwabre District of the Ashanti region included Interface meeting for Stakeholders (DPCU And IAA Citizen Groups) to share the key outlines of the 2018-2021 Medium Term Development Plan And the Annual Action Plan Focusing on Sector specific Service Delivery Commitments which aimed at improving information flow to citizens about the new District Development Plans, Annual Action Plans and budgets, Improve relationship between citizens and state actors at the district level and to improve monitoring of the District Medium Term Plans by I Am Aware Citizens, meeting with Assembly members to hare the Medium Term Development Plan, Annual Action Plans and Budget as well as community monitoring so that they can be abreast with relevant development information relating to the Assembly in the Plan and budget and monitor their implementation. Radio programmes are also being implemented in project Districts to disseminate information on the Medium Term Development Plan and the Budget with citizens.