The Collapse Of Financial Institutions In Ghana Is A Threat To The Economy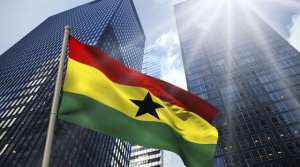 The collapse of banking institutions in Ghana doesn't only affect local businesses and the economy but will also discourage investments in the country because no serious investor or businessman would like to pass through such a bitter experience. Ghanaian depositors have lost large sums of money without any hope of getting it back.
Banks are an integral feature of a modern economy. Their activities are closely related to the needs of reproduction. Being in the center of economic life, serving the interests of producers, banks mediate the links between industry and trade, agriculture and population.
With the help of banks, there is an accumulation of temporarily unused free cash, their redistribution. Banks have a specific purpose, perform a specific function. As enterprises regulating monetary relations, performing diverse banking and other operations, banks are subject to economic laws, general and special legislation.
In modern society, banks are engaged in a wide variety of types of operations. They don't only organize cash flow and credit relations; through the financing of the national economy, and insurance operations, but also purchase and sale of securities
Lending institutions act as consultants, participate in the discussion of national economic programs, keep statistics, and have their subsidiary enterprises. Thus, the relevance of banking has a major role to play in market transformations and the economy of Ghana.
Bankers vigorously help the economic progress of its most important sectors. Despite inflation, commercial banks finance industrial and agricultural production, trade, small and medium businesses to improve the economy of the country.
Over the past few decades, the banking industry has undergone many crises in various countries but the collapse of banking institutions, including that of Menzgold experience, will not only affect the country's economy but will also discourage investment in the country.
The collapse of banking institutions doesn't speak well of Ghana. It portrays Ghana as corrupt and also shows the lack of efficiency and management. This will have an exogenous detrimental effect on the economy.
How long would it take Ghana to show that the country is capable and knowledgeable to manage our own finances? No matter hard the Ghanaian government works, without the arrival of capital or investment in the country it is impossible to ensure economic growth.
Investing has a great potential for growth, therefore, the government and private bankers must avoid such banking catastrophe to maintain flexible economic stability in the country.