Compensate Mr. Alex Hamah!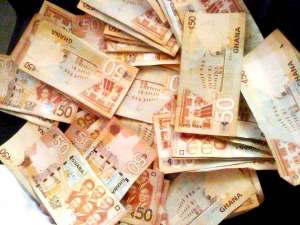 Today is the Birthday of Mr. John Alex Hamah, the Ghanaian Trade Union Leader.
It is also the 45th Anniversary of the death sentence imposed on him by the military tribunal of the National Redemption Council (NRC)—the Military-cum-Police Government then ruling Ghana on Saturday the 12 January 1974, his 37th Birthday.
Alex Hamah, served 7 months in the in the dark, dank and dreaded Nsawam Prison condemned cell. The death sentence was later commute to life imprisonment. He served 2000 days in prison.
He was released by General Fred Akuffo, Chairman of the Supreme Military Council (SMC). Later in 1979 Flt Jerry Rawlings, Chairman of the Armed Forces Revolutionary Council (AFRC) granted him free, absolute and unconditional pardon.
Alex Hamah, who is the former Head of Education and Trading Department of the TUC, Rector of the Ghana Labour College, also the first Secretary General of the Reconstituted National Youth Council is the author of two books: "Farewell Africa—the Life and Death of Nkrumah" and "Too Young to Die—My ordeal in the Nsawam Condemned Cell"
These books are being sold on Amazon.com without a penny being paid to the author.
Amazon has responded that Eric Osiakwan, a partner who facilitated the deal with regards to "TOO YOUNG TO DIE- MY EXPERIENCE IN NSAWAM CONDEMNED CELL" is being paid the royalties on this book, and it directs the author to negotiate with him in the resolution of the impasse.
However Mr. Eric Osiakwan, who is the Director Internet Research has proven elusive.
We are in solidarity with the illustrious John Alex Hamah whose plight represents the protruded example of the exploitation of African writers. The fight goes on.
In this view we find the need to also request that Amazon.com pays royalties due Mr. Alex Hamah on his book "Farewell Africa- Life and Death of Nkrumah"—which is being sold on line in United States and the global market for decades.
We further believe that we have the right to request that Amazon.com make full disclosure on all sales of the books written by Mr. John Alex Hamah, and provide specific details on the amount due to him and effect arrangements for prompt payment.
The CDYO requests the solidarity of the Pan African Writing Community.
Issued by the Coalition of Democratic Youth Organizations (CDYO) WEST AFRICA SECRETARIAT, LA, ACCRA
LAWRENCE LAMPTEY
SECRETARY
0247251024
12th January 2019.