Behind the scenes - V. L. K. Djokoto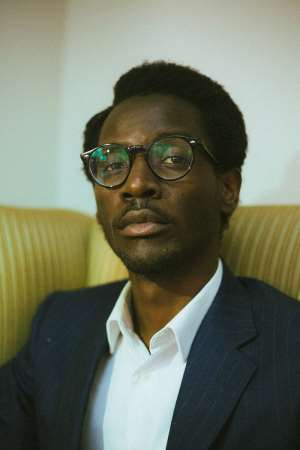 I decided to hang out with the production team of the Class FM Executive Breakfast Show for a few hours to get a feel of what it is was like to coherently curate an engaging, insightful and entertaining radio programme. And partly because, well, I guess I arrived two hours early for Wold Affairs, a weekly show hosted by Etse Sikanu at Class 91.3 FM — and since time is of the essence, a youth activist on the move might as well learn a thing or two if it is something useful for her, or him, to do. It's not your average production room, two completely separate radio stations operate simultaneously from that same room, namely Class 91.3 FM and Accra 100.5 FM, the former is broadcasted in English and the latter in Twi.
Radio production is much more hectic than the avid listener, like myself, could possibly imagine. And it may seem cliché but it is indeed a sophisticated art on its own, mastered by very few. The entire show has got to be both intellectually stimulating, exciting and, I dare say, therapeutic.
To a great extent, the mood of the people can be arguably influenced by mass media and it is important people receive good vibes while being sufficiently well-informed through these frequencies. The mind-boggling bit of it is that you have to appeal all kinds of people – there are those who tune in for music, and find sponsored adverts over their favourite records annoying, those that tune in to keep updated with current affairs and trending issues, the regular callers that spice up the airwaves and so forth.
The thrill of going live is in its spontaneity, especially from the viewpoint of the production room, through the thick window between the desk and the studio. Anything could happen! The eleventh commandment is responsiveness. The phone could buzz any moment from now and this may divert the entire discourse of the show, and then just like that: breaking news! But the team never tires! They've been working from dusk to dawn gathering exclusive content. Week-in week-out, The Class 91.3 FM Executive Breakfast Show production team always runs the time smoothly regardless of how it goes down - everyday from 5.50am - 10.30am!