WordDigest: Internalise God's word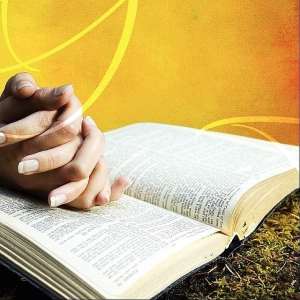 "And you must think constantly about these commandments I am giving you today. You must teach them to your children and talk about them when you are at home or out for a walk; at bedtime and the first thing in the morning. Tie them on your finger, wear them on your forehead,"
[Deuteronomy 6:6-8]
Living Bible.
By God's grace we are still advancing in this month as far as the year is concerned.
In today's text, Moses as instructed by God, informed the Israelites about God's commands.
These laws were to be adhered to before entering the promised land.
For us to know something, we ought to have some knowledge about the area of interest.
To know and love God, we must have full knowledge about His Word and live according to His tenets.
God desires us to be saturated with His word and internalised on it so we can have a formidable relationship with Him through Christ Jesus.
It doesn't end there. It's a responsibility on our part to equip our children and everyone with the truth so that they don't become deficient in God's word.
Let's internalise God's word.
Prayer
Heavenly Father, by this provision, we reign and rule in Christ Jesus over everything, Hallelujah! Amen.
✍ Rev EZ
Connect me via www.facebook.com/zorebenezer or
Follow me on https://m.facebook.com/TheWordDigest to subscribe to the page.
#WordDigest2019