Fake News And The Dilemmas Of The 2019 General Elections In Nigeria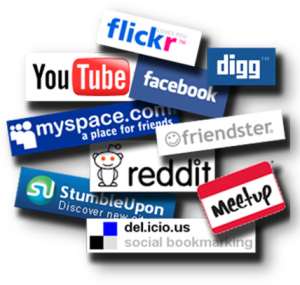 Africa's largest democratic country-Nigeria will in less than six weeks, from now, be heading to the polls to elect a new president, federal and state legislators and state governors to preside over the affairs of about 200 hundred million people for the next four years.
The general elections will hold in 119,999 polling units across the thirty-six states of the federation. The Nigerian electoral management body, the Independent Electoral Commission (INEC) has trained close to two million permanent and ad hoc staff for the conduct of the election.
Security agencies especially officers and men of the Nigeria Police Force, Army, Navy and other para- military agencies have been adequately mobilized for the elections. However, despite the preparedness of the electoral umpire and the security agencies towards the conduct of violent free, fair and credible general elections, the resurgence and proliferation of fake news constitute a major albatross to the conduct of the conduct and by extension the quest for democratic consolidation in Nigeria.
Fake news, though, an old phenomenon, has been amplified to a dangerous level by politicians and their supporters particularly with the emergence of social media in Nigeria. Fake news is the manufacture and circulation of untrue news items about an individual, party or organization through media outlets. It involves the fabrication, falsification and proliferation of news on political opponents, political parties, supporters and associates intended to discredit, malign and deflate the popularity of an individual before members of the public. In other cases, fakes news are fabricated and rapidly circulated for personal or group aggrandizements. The real intention is to hoodwink the informed.
Between Authentic and Fake News in an Election Year
In recent times, the circulation of fake news has become so rife in Nigeria. The more nauseating was the widely circulated fake news of the cloning of President Muhammad Buhari. Fabricators of the fake news, allegedly, believed to be members of the opposition parties and enemies of the President, claimed that the present president of Nigeria had died long ago and was cloned by one Jibril from Sudan. This fake news which was circulated in different online, print and broadcast media prompted President Buhari to declare, while in Poland for the Climate Change Conference that he is the real Buhari and not cloned. The video of the allegation which is available on YouTube had been watched by close to one million people.
Other recent disturbing cases of fake news in Nigeria include the fabrication and circulation of a picture of United States of America President Mr Donald Trump with the People Democratic Party (PDP) Presidential candidate, Alhaji Atiku Abubakar. In the picture, Trump was purportedly holding a placard with inscription "let get Nigeria working again.'' To an uninformed mind, a mere look at the picture symbolizes, United States' support for the PDP presidential candidate. It took the intervention of the United States Ambassador to Nigeria to publicly declare that the US has no interest or preferred candidate in the forthcoming elections.
There are also wide spread of fake news on the health status of many political aspirants in the forthcoming elections. Some have even gone to the extreme of fake news by reporting the death of certain politicians. The essence of this opprobrious act remains to malign and deflate the popularity of political aspirants and ultimately confuse the electorates. Other cases of fake news include the fabrication of photos of non-existent projects as projects conceived and executed by politicians seeking re-election. Currently in Nigeria, it is common to read and see on pages of newspapers and on social media platforms, beautiful pictures of non-existent roads, railways, market stalls, bridges, hospitals, clinics, pipe-borne water, rural electrification and others portrayed as fully completed projects and achievements of politicians.
Through the use of various social media platforms such as Facebook, Whatsapp, Twitter, Instagram and others, fake news are fabricated and circulated at the speed of light in Nigeria especially during this election period. Campaigns of calumny and hate speeches are circulated via these platforms.
Effects of Fake News on the General Elections
If not urgently checked, the proliferation of fake news in Nigeria could undermine the credibility of the forthcoming general elections. Apart from confusing the voters and preventing themfrom making informed choices during the elections, the phenomenon of fake news threatens Nigeria's national security. When fake election results are bandied around during elections, they could spark conflict especially in high risk regions of the country.
Through the deliberate distortion of facts, fake news has the potentials to equally undermine objective media reportage especially on the activities of politicians, political parties and election results. In an era of fake news coupled with the current high rate of illiteracy in Nigeria, it will be difficult for electorates to understand the true ideologies and manifestoes of political aspirants and parties alike. Fake news creates an atmosphere of darkness and democracy dies in darkness.
Besides, as a result of the negative effects of fake news, many registered voters have expressed dissatisfaction with the true agenda and idiosyncrasies of some of the presidential and gubernatorial candidates in Nigeria. There are several fake messages, circulated on social media, claiming that certain politicians and political parties are vying for elective positions in a bid to further pursue religious agenda. It is common to hear, from different quarters, false messages of intended plans to Islamise or Christianise. There are ominous signs that many voters will, deliberately, out of frustration and confusion, simply decide not vote. In fact, there are claims in some quarters that fake news accounts for why over 7 million registered voters in Nigeria are yet to collect their Permanent Voter cards from INEC offices nationwide.
Curbing the spread of fake news in Nigeria
Curbing the menace of fake news in Nigeria requires concerted efforts from government, civic society and media houses. First, there is the urgent need to strengthen government institutions saddled with the responsibility of regulating media practice in Nigeria. Government agencies like the Nigerian Press Council (NPC) and the Nigeria Broadcasting Commission (NBC) should intensify efforts in monitoring and regulating the activities of print and broadcast media practitioners in Nigeria. Journalists and media organizations that tend to promote fake news should be identified and punished appropriately.
Furthermore, laws governing media practice in Nigeria should be reviewed to accommodate and address the challenge thrown up by the resurgence of social media. In overhauling and reviewing of some of the archaic media laws, members of the press and civil society actors should be brought on board to promote inclusive engagement. Civil society organizations (CSOs) in collaboration with government agencies committed to civic education should intensify efforts in raising media awareness on the dangers of fake news.
Local and international media houses such as the BBC, CNN, NTA, Radio Nigeria and other widely read print media outlets should organize regular symposium, seminars, conferences and trainings to educate and enlighten members of the public on the phenomenon of fake news and its negative implications for democratic consolidation and development. Politicians who fabricate and spread fake news should equally be punished. CSOs could institute public interest driven litigations against politicians or political parties that tend to disseminate fake news.
In sum, fake news constitute a major albatross to the peaceful conduct of the forthcoming elections in Nigeria and all hand must be on deck to combat this menace which is fast undermining the electoral and national security of Nigeria.
Abah Danladi, a Civil society advocate and Researcher, writes from Makurdi, Nigeria.