NAM 1 Sets Dream Standards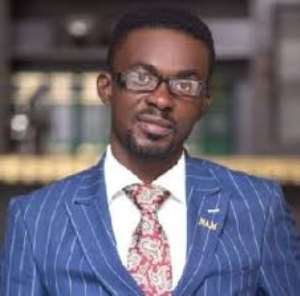 A young man of 34 years has become a public villain today probably because of his daring exploits. Even as society look for him to give his side of the story relating to a business he engineered that appear to have caused the loss of the life savings of many in society, I cannot help but to admire the great exploit of this young man in our time .
This is a 34 year old young man who managed to build a multi-million dollar business conglomerate spanning very critical sectors of our economy; and he ran this business with his young wife.
There must be something in this tragic tale for the young man coming.
I have heard about young men and women making the claim that they want to achieve some dreams before settling down. And you would find young men and women who have no clue when they are settling down even in their forties saying they are building a future for themselves; and they are not in hurry to go into anything that would put a clog in their path to attain destiny.
I am hoping that this enviable feat challked by NAM 1 at such a young age would spur the young to begin to set new standards for themselves. If you are not getting married at 40, it shouldn't be just about the quest to get some degrees; or to get a job at the bank to earn some salary ; or to buy oneself a car or to build one self a three bedroom house.
I think NAM 1 has proven today these targets are no standards at all for today's young man. .Maybe, you should be thinking about building that business that would employ so many in your community. That probably would be a goal to dedicate one's thought and time ( unmarried) to achieve.
Maybe, we should hear you have acquired a hundred acre land to start some crop production for export. That also could be a noble course to dedicate single life to. In the end, you create jobs for the masses. It could probably be that you are setting up an organisation to support the welfare of the marginalized section of society. That would also be a noble course to dedicate long single life to.
But to go about defending your single life just to be a GJA president or an MP or to be a lecturer in some university just to earn some few cedis to take care of your SINGLE self is not a great ambition enough.
If you decide to live your entire life as single, you must be dedicating yourself to courses that would have far reaching benefit to society.
If you are going to be great, you would tell us how many people have benefited from your greatness; at least how many people are you taking care of in your extended family.
NAM 1 might today have made a name for himself as most wanted by all but there is no doubt a lot more here have faith in him because as young as he is, he has worked so hard to benefit so many here.
Now, you tell us your goal in life for us to accept that you can still be irresponsible into your forties.
#talkingblues