Tamale Nurses To Strike Over "Disrespectful" Christmas Package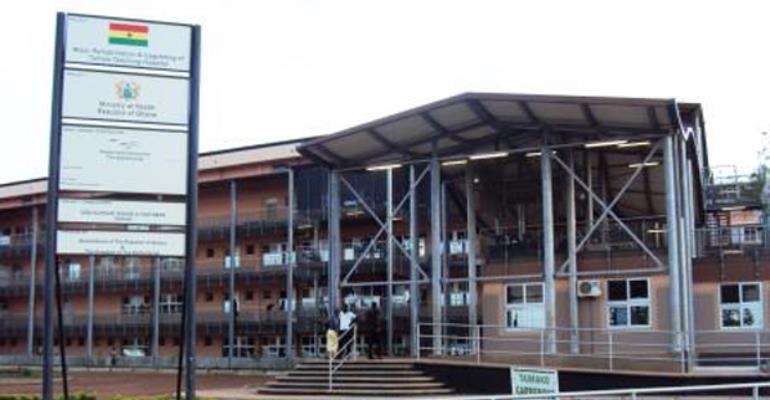 Health workers of the Tamale West Hospital have threatened to embark on a sit-down strike over what they described as "disrespectful" Christmas packages they were given during the Yuletide. The nurses revealed that there is a growing disquiet between the current crop of management and the staff because the former is showing lack of concern for the welfare of the latter.
They further stated that staff motivational packages have shrunk consistently under the current management even though staff continue to give off their best.
The angry nurses expressed their displeasure about the situation, noting that their colleagues in other hospitals in the metropolis were given some rewarding packages during the Yuletide, but they were only given a-five kilogramme bag of rice.
"If management is complaining of having no money, where did it get money to pay the allowances of other category of workers in the hospital? The management should take note that nurses are the pivot of the hospital," they said.
Reports suggested that management attributed the lack of funds to the non-payment of claims by the National Health Insurance Scheme (NHIS), but sources revealed that management's excuse of non-payment of claims is false, adding that the last claims were paid in less than a month ago.
"We want management to review this unpopular decision and communicate the feedback to us latest 11th January, 2019. We would advise ourselves accordingly if we receive no formal communication after the aforementioned date," they demanded.
The Ghana Registered Nurses & Midwives Association General Secretary, Abdulai Hanan Rahman, told DAILY GUIDE that there are conditions of service which nurses mandatorily deserve yet they are not given, adding that "Article 17.2.4 Conditions of Service clearly indicates that staff that commute to work by car, motorbike and bicycle are entitled to a monthly allowance of GH¢150, GH¢50 and GH¢20 respectively yet management cannot even recall the last time they paid a pesewa to staff that have duly submitted their car's or motorbike's documentations."
"It is, therefore, unfortunate that the management thinks a five kilo of rice is too much for a nurse at the end of the year," he pointed out.
Source: Daily Guide