Council Of State Member Dead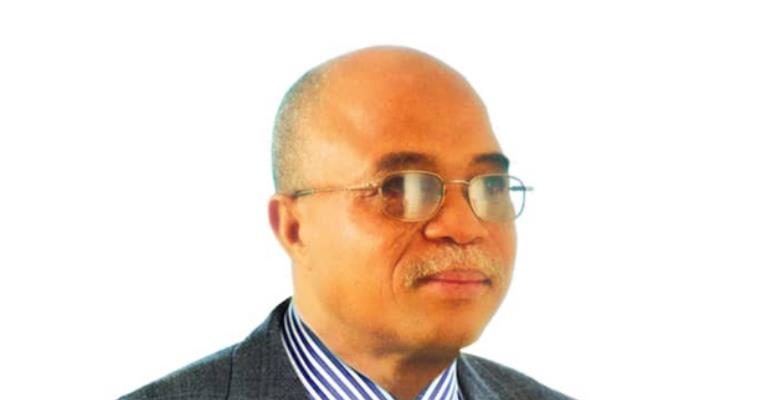 Rev. Dr Simon Bamalong Asore, the second African General Superintendent of Assemblies of God, Ghana and one-time member of the Council of State, has passed away.
A family spokesman told the media over the weekend that he died at the age of 76 after a protracted illness.
Rev Asore is best remembered for his statesmanship and unyielding pursuit of peace.
In his unique position as member of Council of State and president of the Ghana Pentecostal Council, he defused religious tensions, particularly between Christians and African traditional religion adherents over the ban on noise-making during religious festivals.
He contributed immensely to inter-faith co-existence in the country.
In an upcoming book on the history of the Assemblies of God, Rev Asore is cited for bringing about major constitutional changes in the church.
It was during his tenure as General Superintendent that the church's constitution was amended to give full status to local assemblies of the church, among others, to end the era of affiliate and associate churches.
He is also credited with the major re-organization of the church's administrative structures, including abolition of the election of pastors, a move that brought order and discipline to the leadership of the church.
Spiritually, Rev Asore's tenure as General Superintendent has been termed the 'Decade of Harvest,' during which remarkable increment in membership was recorded in church.
Born on July 28, 1943, at Pusiga Mandag in the Upper East Region, Rev Asore was called to full time ministry in 1969.
Pastoring a number of assemblies and rising through the ranks after many years, he was elected General Superintendent in 1986.
Under the presidency of Flt Lt Jerry John Rawlings, he was appointed member of the Council of State from 1996 through 2000.
He was also a member of the Advisory Committee of the National Commission for Civic Education (NCCE).
He served on many boards and councils, including that of Bible Society of Ghana, World Vision International, Ghana Institute of Literacy and Bible Translation and Central University College.
Concerned about irresponsible conduct in the pulpit, he set up the Asore Centre for Pastoral Excellence which promoted continuing pastoral education among pastors, prophets and evangelists through seminars and workshops.
Commenting on the death of the revered cleric, the current General Superintendent of the church, Most Reverend Professor Paul Frimpong-Manso said: "Rev Asore's passing on to glory was not expected even though he had some health challenges. He was the only surviving past General Superintendent and was a great inspiration to me and the National Leadership team."
On behalf of the Reinhard Bonnke Ministry, Reverend John Kwasi Darku, the Executive Director for Africa, said: "Bonnke and the worldwide Christ for All Nations (CFAN) family are deeply saddened by the passing of "one of great men of God in Africa."
Rev Darku revealed that it was through the instrumentality of Rev Asore that Reinhard Bonnke got introduced to Africa.
"It all started when Rev Asore, as Assemblies of God Presbyter for Greater Accra, Volta and Eastern regions, received Bonnke, thus began the Bonnke crusades in Africa. From Ghana, all that Bonnke needed to go to Nigeria, Niger, Cote d'Ivoire, Republic of Benin, among others, was a letter of introduction from Rev Asore. That is what opened the gates for Bonnke into West Africa."
He is survived by his wife, Esther Windyam Bamogo Asore and 12 children.
The family spokesperson said funeral announcements would be announced in due course.
A Book of Condolence has been opened at both his residence and headquarters of the Assemblies of God for people to pay their last respects.
Source: Daily Guide