Ghana Health Service Warns Medical Directors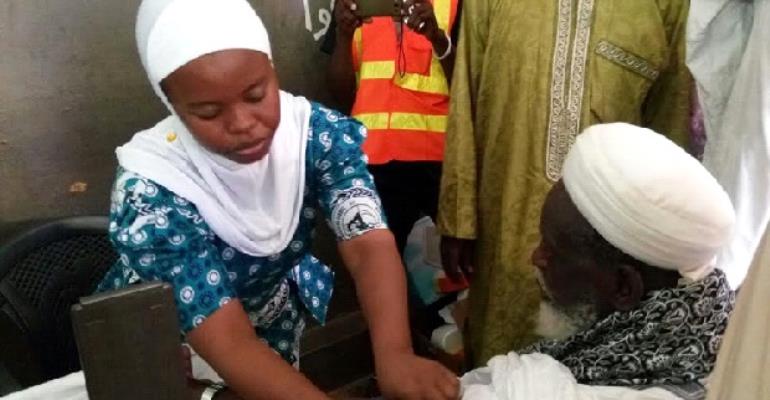 The Ghana Health Service (GHS) has directed medical directors in the Greater Accra Region to ensure their respective nurse managers desist from punishing Muslim nurses who wear hijab to work. The directive came in a letter signed by the Greater Accra Regional Director of Health Services, Dr. Charity Sarpong, ordering the medical directors and superintendents to take corrective measures to ensure fair treatment for Muslim nurses.
It comes on the heels of a media report that a young Muslim lady posted to the Greater Accra Regional office of the Ghana Health Service had been denied a place because she refused to take off her hair covering, otherwise known as hijab.
According to the letter from the GHS, "Reports circulating in social media have it that nurses wearing hijab are being asked to remove them or not allowed to work in Ghana Health Service facilities in the Greater Accra Region."
It said, "Heads of BMCs are, by this letter, directed to instruct their respective nurse managers to desist from any such practice as it contravenes government policy directive which gives approval to the wearing of hijab."
The letter concluded that "kindly ensure strict adherence to this directive by all staff and managers concerned."
Source: Daily Guide