Damongo Widows Receive Support From NPP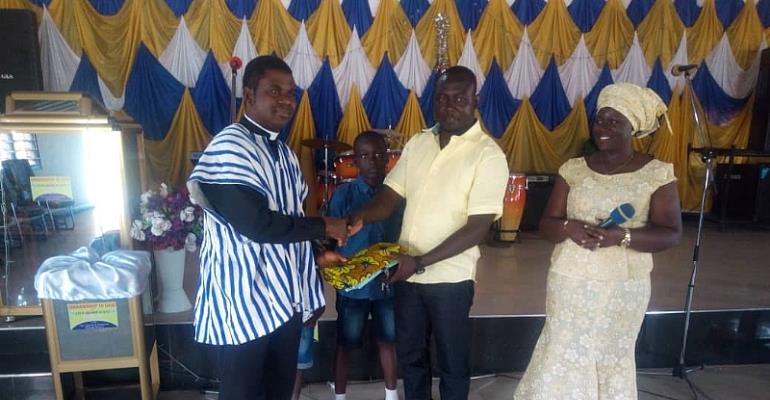 The Constituency Chairman of the New Patriotic Party in Damongo in the West Gonja District of the Savanna Region, Mr. Kwame Aboagye and his family have donated to widows in the various churches in the district.
The items which comprises of pieces of clothes to the women was in fulfillment of his yearly pledge of supporting vulnerable people in the society.
They started the donations at the Assemblies of God church in Damongo, preceded to the Presbyterian Church, the Evangelical Church of Ghana and ended at his mother church, the church of Pentecost.
Each beneficiary went home with a set of three pieces of cloth.
Speaking to thepressradio.com after the donation, the generous chairman, Kwame Aboagye pledged that, he is going to extend the gesture to all churches in the District and to the Muslim community.
Over the years, it has being his habit of supporting the Orphanage in Damongo with the little he has and also supporting widows in the Church of Pentecost where he worship. In this current cerebral season, the family of Kwame Aboagye deemed it fit to extend the gesture to other churches in the town since he was touched by the Almighty.
In all these, excitement could be seen on the faces of beneficiaries and the genuinely expressed their appreciation to the Almighty God and the family, and asked for more blessings on to the family.
In an appreciative message to the family, one of the Pastors said those who take care of the orphans, widows and the vulnerable in the society will prosper as God promised.
He, therefore, asked for God's blessings upon the family of Mr. Kwame Aboagye in order to continue his philanthropic work.