The Mega Freighter "MSC Zoe" Had Lost Cargo During The Storm Near Borkum
...Wreck Off Borkum-Germany: 220 Of 280 Containers Located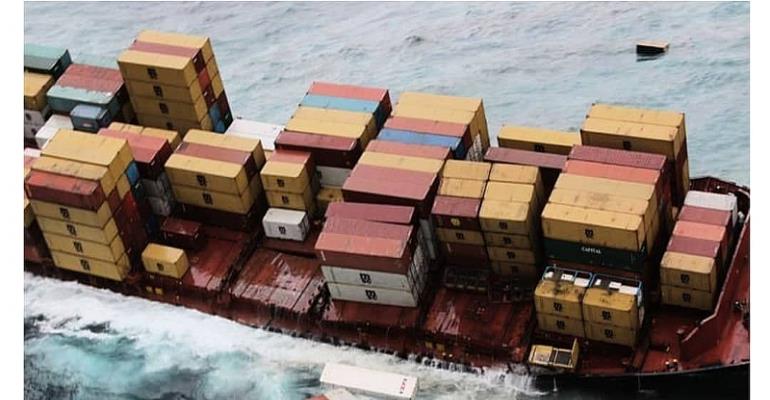 Just over a week after the mega-ship "MSC Zoe" lost cargo in the storm near Borkum in German, experts have found most of the containers. 220 of the 280 or so steel tanks were located by sonar at the bottom of the North Sea, the Dutch Ministry of Infrastructure and Water Management said.
18 more containers were washed ashore. The "MSC Zoe" had lost the containers on New Year's Day on the way from Antwerp to Bremerhaven, including two with dangerous cargo. Her whereabouts remain unclear.
Many containers are in front of Dutch islands
According to the authorities, a large part of the containers are at two points on the shipping route north of the Dutch islands of Terschelling and Schiermonnikoog and to the east of them in the direction of the German island of Borkum. Currently, the data of the Dutch authorities are compared with those of the German, said a spokesman for the disaster response in Cuxhaven-Germany.
Most containers are at a depth of between 20 and 30 meters. They should now be recovered. For this, the MSC shipping company has to hire a company. When work can begin is not yet certain in the face of a threatening storm. Whether the storm could move or damage the containers on the seabed is difficult to estimate. Fishers on the coast of Lower Saxony fear that it could take months for all containers to be salvaged. According to the authorities, however, they are not at risk.
Francis Tawiah (Duisburg - Germany)