WordDigest: Declare with faith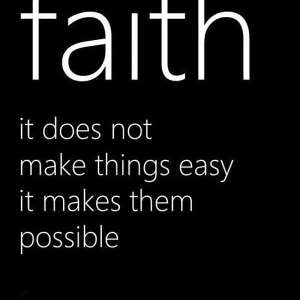 "Remember, your Father knows exactly what you need even before you ask him!"
[Matthew 6:8]
Living Bible
The creator of the world knows more about His own creation. It can never be the opposite.
We thank God for another live granted us on this earth.
In the above text, it tells us we are living in God blessings inasmuch there is life.
And that we shouldn't conceive that God isn't aware of what we need or want.
He knows and through Christ Jesus are working around the clock to bring us good tidings.
With this exposition of living in His blessings, we just have to keep declaring what we want or need by faith in the Lord continually until it happens.
Today declare what you need or want by faith in the Lord.
God bless you for reading and sharing.
Prayer
O Lord, release your weapon of blindness against any evil gathering summoned to trouble me, family and loved ones in Jesus' name, Amen.
✍ Rev EZ
Connect me via www.facebook.com/zorebenezer or
Whatsapp me on
+233246646694 for daily message or
Follow me on https://m.facebook.com/TheWordDigest to subscribe to the page
#WordDigest2019
#Inspiringthegeneration