Police bust counterfeit money syndicates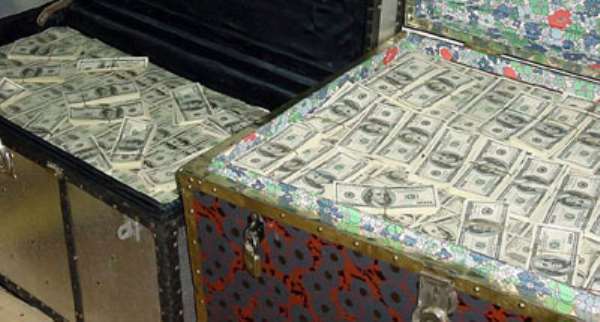 Bolgatanga, Nov. 24, GNA - The Police last weekend arrested three people suspected of dealing in fake United States dollars and Ghanaian Cedi notes in Bolgatanga in the Upper East Region.
They were arraigned before the Bolgatanga Circuit Court on Tuesday and have since been remanded to re-appear in court on December 6, A release signed by the Upper East Regional Police Commander, Assistant Commissioner of Police (ACP) Ofosu-Mensah Gyeabour on Wednesday, named the suspects as Michael Ahiadome, 23, and Felix Anana, 22, who claimed to be students of Zion Junior Secondary and Kpando Senior Secondary Schools respectively in the Volta Region. The third suspect, Kelvin Tetteh, 29-year-old self-styled businessman, also hails from Hohoe in the Volta region, but resides in Accra.
According to the release, the three were arrested in a hotel, following a tip-off to the police that some people were going around the Bolgatanga Municipality soliciting to change fake counterfeit notes with genuine ones.
It said the suspects had in their possession two bundles of papers neatly cut to the sizes of 20,000 and 10,000 cedi notes. Also found on them were 11 US dollar notes suspected to be fake.
The police called on the public to provide vital information that would lead to the eradication of criminal activities in the Region. They also appealed to hoteliers and landlords to promptly report people with suspicious behaviour for the necessary action.
The release said the Police had intensified patrols in the municipality and surrounding areas in order to flash out criminals.