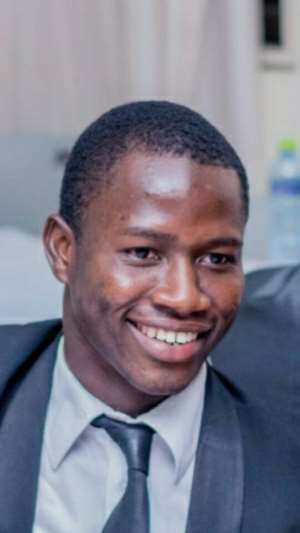 Author: Kunsaari Alim Enbong
Savannah is here and it has come to stay as many of us have put on social media platforms. Kudos to the good people of the newly created region for seeing the need to have ourselves carved out from the then Northern Region which was characterized by a drag and struggle for development by major tribes and ethnic groups that inhabited the region. It was not surprising to see how people honorably came out to vote yes for the region. Once we have our region, the next to think of is how strategically we develop socioeconomically.
The number one social need of savannah region is peace, stability and political integration. As a region that holds major tribes like Gonjas, Brifors and Mamprusis, we need to integrate and value one another to avoid any ethnic clashes as seen happening between and within tribes in the Northern Region. The tribes that inhabit Savannah Region should be united with a common vision of development.
To promote this form of unity among tribes in the Savannah Region as a means of enhancing development, we should strengthen our chieftaincy system where our chiefs will have value as seen in other regions like Otunfua for the Ashanti region and Togbe for the volta region. We should have chiefs that have their voices represented and heed to by government to bring development. It would have been a proper system of chieftaincy if we introduce the literate chiefs system as practiced by the upper west region and others which has added such chiefs and their communities, value since they speak directly in English and even multilingual. The literate chief system could ensure that our chiefs would not depend on political influences but also have national and international links that could bring about community and regional development.
Also, there should be proper representation of all groups in the management of the region to avoid apathy, segregation and discrimination in times of appointments and distribution of resources. The last aspect of peace that can enhance development of Savannah Region is the promotion of freedom of political affiliation and inter-party upfront development. When we allow entry and practice by all political parties in the region, development in Savannah Region would not be an issue of concern.
Education is the key to the development of individuals, communities, regions and countries hence Savannah Region should see a massive improvement in our education where we will promote education for all children of school going age to avoid children from being used as farm helps, cow boys and exchanged for benefits by parents by forcing them into early marriages. These problems cited are commonly practiced in our jurisdiction and it has caused much of our low esteem. The education directorate of the region in collaboration with all members of the region can help achieve this mantra of education for all by ensuring proper monitoring and evaluation by all responsible to do so.
The establishment of schools for all levels of education should be a priority. Communities where schools are supposed to be established should be provided schools to create easy access to school facilities than children walking long distances to attend schools. Some communities have only primary schools and need junior high schools, some have only three classroom blocks and need to be provided another block of three classrooms to hold school children. Many rural communities have their teachers living in towns and travel to teach in these communities, this has caused ineffectiveness of those teachers since regularity and punctuality to school has been a challenge to them. The establishment of teachers' quarters to house teachers to stay and in these communities to do their services will ideally solve these problems. The region has a hand full of senior high schools and very few tertiary institutions and there is a need to build more training schools and at least a regional university to contain students who are from the region and beyond.
The regional development management should put efforts to create room for the establishment of more private educational institutions to help ease pressure on the few public educational institutions in the region.
The region is blessed with fertile land that is favorable for the cultivation of different varieties of crops hence we should facilitate farming in the region through technology and natural control practices. The plantation in the region should not be depleted as been done these days where logging is common in the region. This has affected greatly our rainfall patterns and crop cultivation. We can employ agricultural technologies like irrigation and mechanized farming to promote farming in communities.
Also, we can also promote the establishment of agro processing companies to process the crops that are commonly cultivated in the region. Our mineral resources should be managed properly to ensure that we extract them without destroying the lands and also to ensure we get maximum returns from the extraction of these mineral resources.
On infrastructure, the region needs proper allocation of recreational centers since it already has places suitable for such facilities. The region will need a jubilee park most likely in the regional capital, we will need a regional sports stadium which can be in another major town like Bole or Sawla. We would need community centers established in at least every district capital to serve as means of generating funds for development. Also we needs to revamp the Moli game Reserve and Larabanga Mosque to attract more tourists and the creation of more other tourist sites.
Still on infrastructure, major roads in the region should be constructed to facilitate the transaction of businesses and international trade. Roads such as Bole-Charche road, Bole-Nteresu road Tuna-Kalba road to mention a few need to be constructed for easy commuting by users.
There should be the establishment of regional hospital that will take charge of residents instead of depending on other regional hospitals around us.
Together we can develop savannah region, in peace we can progress.
Long live savannah region Long live Ghana By: Kunsaari Alim Enbong From: Jentige (Bole District) 0245138909/0501595833 [email protected]