Regional Reorganisation: Gonjaland UK And Ireland Are Grateful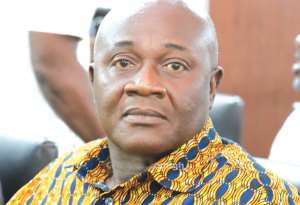 Gonjaland UK and Ireland congratulate all Gonjalanders and all the electorates in the recently conducted referendum held on 27th December, 2018. The outcome of the referendum demonstrates not just the unity in our diversity, but also the common purpose, and a collective resolve to overcome any obstacles in strides to achieve a greater good for Gonjaland. In particular, we would like to use this medium to commend the Overlord of Gonjaland, Yagbonwura Tutumba Boresa I and his paramount chiefs, Savannah Strategy Committee, Chief Lepowura MND Jawula, Crusaders for Savannah, MPs, M/DCEs and all youth leaders for the unrelenting efforts expended in mobilising resourcefully our people towards the realisation of this long-standing goal.
While we recognise and acknowledge the inputs of past governments towards the creation of the Savannah Region, we would like to express our deepest appreciation to the Akuffo Addo government for prioritising the creation of the Savannah Region in the avalanche of other equally-important national issues. We note that the mere creation of the region is not a de facto solution to the economic, social, and environmental challenges that have bedevilled this part of our country. That notwithstanding, we believe that the creation of the region is unequalled opportunity that will help bring governance closer to our communities thereby helping to catalyse the development process.
In the light of the preceding point in particular, we would like to use this medium to crave the indulgence of our chiefs and elders to allow peace to prevail across the newly-created region. We say this in the wake of the chieftaincy disputes that have bedevilled Bole in recent times. If our vision of Gonjaland as a bastion of development in Ghana is to be realised, it will depend not just on the creation of the Savannah Region per se, but also on the region's ability to attract investments – from its sons and daughters and externally. It is a truism that investors abhor and loathe the uncertainties associated with the types of disputes that have characterised our region in recent times. It is therefore imperative that we get these fundamentals right otherwise our dream of a Great Savannah Region will remain but a fleeting illusion to be pursued.
In addition we call on the elite and statesmen to intervene and appeal to all the feuding parties to be reminded of the blood lineage and a responsibility to uphold the sanctity of life of each other. We pray the disastrous storm of unrest and unease that swept Gonjaland in the past years will settle soon and make way for peace, growth, unity and development in the light of the realization of the Savannah Region.
Long live Gonjaland! Long live Ghana!!
From : Gonjanland UK and Ireland Executive.