Government Does Not Pay $40 Million For ENI Gas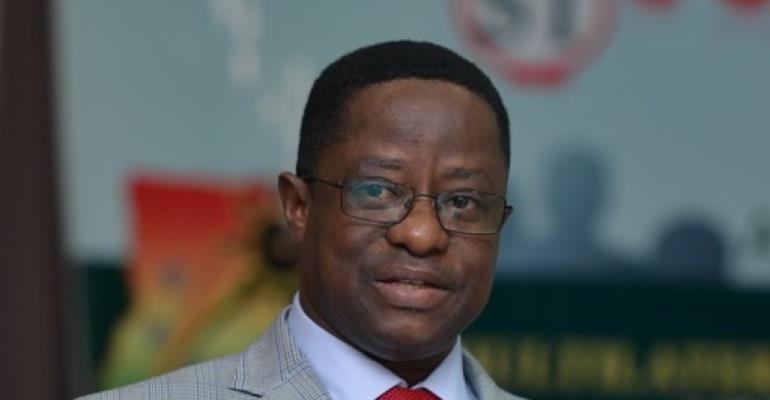 Government Does Not Pay $40 Million For ENI Gas
Accra, January 2, 2019: The Ministry's attention has been drawn to media reportage on the Take-or-Pay clause in the Offshore Cape Three Point (OCTP) agreement between Ghana and the OCTP partners with Eni Ghana as the lead operator.
The Ministry therefore wishes to set the records straight by publishing facts associated with the matter as follows:
The NDC signed a contract with ENI to flow 180 mmscfd in 2015. They committed Ghana to a take or pay obligation, which will be 90% of total gas produced but did not plan for the utilization of the gas nor planned for gas transportation infrastructure to flow the gas to the market.
The NPP realized after assuming office that such plans did not exist and Ghana would be required to pay monthly for the gas produced whether we used it or not. Since there was no plan for utilization of the gas, it meant that Ghana was going to lose millions of dollars monthly.
The NPP Government initiated the following measures to fully utilize the gas and manage the take or pay obligation:
The ENI gas is non-associated gas. Though it is an integrated oil and gas project, the sponsors will only make their money from the gas sales. The production of gas can therefore be deferred, leaving the gas in the ground for future utilization. But if the total gas production is deferred, we will have to pay the Sankofa Partners their share of the gas deferred. Therefore, we decided to defer the production of the GNPC share of the gas. This has reduced the take or pay gas to 140 mmscfd.

The Government achieved a significant reduction in the gas price from US$10.15/MMBtu (in 2018 US Dollars) to US$7.89/MMBtu. Thus, compared to the price negotiated by the NDC Government, the NPP Government is saving the nation circa US$95 million annually in gas payments to the Partners. Over the life of the project, this will amount to over US$700 million in present value terms, or US$1.5 billion in money of the day.
The take or pay gas will cost us $40 million per month if we fail to take the entire 140 mmscfd. However, we have been taking 60mmscfd in Takoradi for power generation, which has reduced the amount of gas un-utilized to 80mmscfd. Thus, about US$28 million is being paid for gas currently not utilized. It must be emphasised though that the un-utilized gas is not lost to the State. Once capacity to offtake the gas becomes available, the Sankofa Partners will supply the un-utilized gas, which has already been paid for.

Government is committed to increasing the gas utilisation by accelerating the infrastructure projects for the evacuation of additional 60mmscfd through a bypass to the West African Gas Pipeline (WAGP). This will allow for gas to be used in Tema through the reverse flow mechanism. The bypass project has been completed and is to be connected this month when GNPC and WAPCO conclude and sign a Gas Transportation Agreement. This will further reduce the un-utilized gas to 20 mmscfd.

Also, the Government is accelerating the relocation of the Karpowership to the Sekondi Naval Base this year, and to convert it to use gas, which would take up to 90mmscfd. This will then eliminate the take or pay deficiency, and allow for the full 180 mmscfd to be produced including GNPC's share.

It is worth stating that the NPP Government will not shirk its responsibility to counter-parties. Therefore, Government is taking steps to ensure payment is made for gas delivered whilst working to fix the infrastructure bottlenecks facing the gas-to-power sector.

SIGNED

NANA DAMOAH

HEAD, COMMUNICATIONS & PUBLIC AFFAIRS

MINISTRY OF ENERGY