Respect For The Elderly In An Age Of Social Media: Recollecting My Experience In Maamobi In The 1980S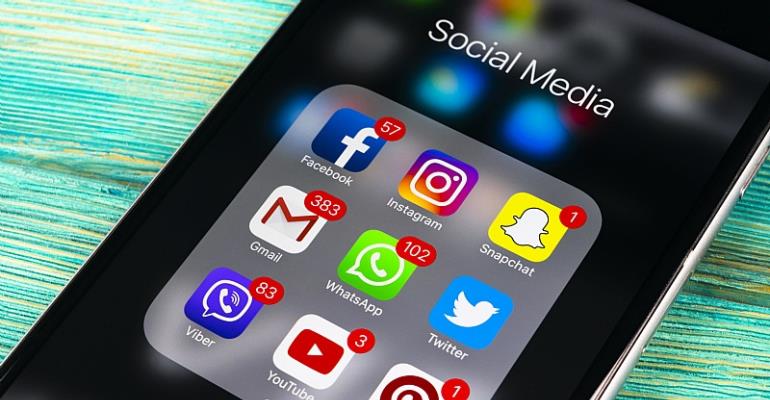 I am a Zongo boy, and grew up in Maamobi (urban slum in Accra, Ghana) at the time when Asabiyya (the sense of social solidarity, which was a concept Ibn Khaldun developed) was the defining moment for group activities. Collectivism, as opposed to individualism, was at its peak. While the first politically constituted Zongo community in Kumasi was around 1896, after the British had invaded Asante, Muslims had interacted with the Asante prior to the collapse of the Salaga market in Northern Ghana. In Accra, by the 1830s, there was a small nucleus of Muslims in the region. These were freed enslaved Africans brought from Brazil. Many of them were Muslims and originally belonged to Hausa, Nupe, Kanuri, and the Sahelian ethnic descent.
Maamobi remains one of the oldest Zongo communities in Accra. It is arguably older than Nima. It was one of the communities that developed in Accra after World War II. I disagree with the narrative Sheikh Osman Bari gave about Maamobi in his book, 'A Comprehensive History of Muslims and Religion in Ghana.' In his 'research' about the history of Maamobi, he depended on only the knowledge of Ben Braimah, whom I met before he died. He did not interview octogenarians and other elderly people in the community. His work about Maamobi is simply unconvincing and non-scholarly. Instead, the etymological origin of Maamobi and oral accounts from older generations in the community suggest it antiquity in relation to Nima. The last time I checked Maamobi has the oldest community chief Imam in Accra. Imam Yussuf Idris Konate has been imam for over fifty years! He took over from his father, Yussif Yahya Konate, the first chief Imam of the community.
Growing up in the community in the 1980s was fun. Our world was framed around childhood plays and folklore. We had anansesem or gatanagatana, mess-mess or messing (friendly use of insults), madandaala, zeroo, piilolo, ampe, pampanaa, ajaawondo, kwanikwani, and otofo. We enjoyed our sense of sociality. I grew up at a time when I understood the definition of socialisation as the transition of a child from a biological being to a social being (to quote the late Ghanaian sociologist, John Maxwell Assimeng). As children, we were hardly conscious of religious differences. Christian and Muslim festivals were occasions for us to share food and gifts.
Gifts, according to Marcel Mauss (the French sociologist), is central to fomenting group living in pre-scientific society. According to Mauss, gift giving has some internal logic, which enjoins group solidarity. First, one is obliged to give a gift. Second, one is obliged to receive a gift. Third, one is obliged to reciprocate a gift. Failure to give, receive, and reciprocate a gift was considered a sign of hostility. Sharing food also has an element of ensuring group solidarity. In some cultures, fictive families are built around the practice of sharing food. Eating from the same bowl ensures peace and cordiality. There was also the belief in Baraka (special blessing and grace), which we knew could be dispensed by the elderly. And so, my generation paid respect to older women and men, knowing that we would receive their baraka. Sadly, the widespread belief in witchcraft and its superficial exorcism, led by some neo-Pentecostal leaders and some duplicitous mallams (corruption of mualim – teacher), has destroyed the privileged position older men and women enjoyed in Maamobi and Ghana, as a whole.
In the 1980s and 90s, gift giving and food sharing fostered cordial interactions between Muslims and Christians in Maamobi. Linguistically, the use of Hausa and Twi in Maamobi also bridged ethnic and political differences. In fact, when I was growing up, we knew only J.J. Rawlings, partly because through the Program of Action to Mitigate the Social Costs of Adjustment (PAMSCAD), we had streets, streetlights, and gutters built in Maamobi. These projects made Rawlings our darling politician. However, by 1995 when the the Ahlus Sunnah wal Jamaah united under the leadership of Sheikh Imam Hajj Umar Ibrahim, intra-Islamic relationship (particularly between the two main denominations - Ahlus Sunna wal Jamaah and the Tijaniyya) began to suffer. Consequently, by the end of 90s, Maamobi and other Muslim communities had witnessed religious tensions. But it was also around 1995, that the national chief Imam of Ghana, Sheikh Dr. Osmanu Nuhu Sharubutu, secured two national holidays for two Islamic festivals.
Even so, the major idiosyncrasy of the 1980s was respect for elders. I grew up at a time when Community Base Organisations, commonly called Bases, were very strong. It was almost the norm that every child was either born or grew up in a Base. I grew up in a Base called Nicaragua Base. There were many other Bases in Maamobi. Some of them were Hanging There, Havana, Dallas, 15 Bob, and Kuala Lumpur. The bases were almost like the Jewish Kibbutz.
The Bases got their names from either an episodic event or countries or cities where a resident of the community had travelled. Migration history tells us that modern migration among most Ghanaians, particularly Zongo residents occurred in the late 1970s and 80s. Following the liberalisation of the Ghanaian economy under the directives of the Bretton woods institutions in 1983, many male Zongo residents relocated to the West, usually through the desert, in search of greener pastures. So, depending on which country a resident had travelled to, a Base was established to honour such a resident, who in return sent remittances to keep the Base running. For example, Nicaragua, set between the Pacific Ocean and the Caribbean Sea, is a Central American nation known for its dramatic terrain of lakes, volcanoes and beaches. It is believed that the founder of my Base first travelled to Nicaragua.
Because we were either born or grew up in a Base, we lived under the socialisation of both parents and older members of the Bases. In some cases, older members of the Bases contributed to paying school fees and buying of books and school uniforms. But because membership of the Bases was opened to only males, young boys were also trained in sports, particularly football. I developed my football skill (which I allowed to die) because of Nicaragua Base.
To disrespect a senior member of the Base was to suffer social rejection. The social bonding among members of a Base was so strong that, we literally practised the pre-Islamic Arab solidarity dictum, "Stand by your brother whether he is an oppressor or being oppressed." So long as one remained respectful and obedient to the rules of a Base and more particularly respected seniors, one was sure of 24/7 protection. When I began my secondary education at West African Secondary School in 1998, it was almost impossible for any of the seniors at the school to bully me. This was because the school bus (which we had at the time) passed through Maamobi on its way to and from Adentan), and they knew that touching me would produce a very bad consequence for them.
But there was one young boy (Kwaku) who was different from my generation. Kwaku was a few years older than I was. He was a well-built and was noted for bullying us and disrespectful of elders. Anytime my age mates went to Kawokudi (a unit in the community) to play football, Kwaku would follow us and requested to participate in the game. We were not in favour of his request, because he was so strong that he ended up knocking all of us down. But anytime we denied him a chance to play with us, he would either beat us or ask us to go home, or both. But to avoid any beating from him, we would quietly go home. Kwaku was a thorn in our flesh.
But the story of Kwaku took a different turn in 1996. In that year, a new cycling agility was emerging in Maamobi and other Zongo communities. This was expressed in raising the fore tyre of a bicycle while riding (it was known as 'Adege' - a Hausa slang which meant to raise). In the whole of Maamobi, the best rider was Tanko. Tanko had made a name for himself for championing 'Adege'. He became our hero. Fortunately, he and Kwaku lived in the same compound house (Awotse's house). He was about three years older than Kwaku, but Kwaku always wanted to do what Tanko did.
One day, as they had announced during the day, Tanko and Kwaku decided to ride into the wee hours of the night. Many of us stayed awake to catch a glimpse of Tanko in particular. Kwaku took the riding spree as a grooming from Tanko. In imitating Tanko, he made several attempts to lift the front tyre of the bicycle while riding. He failed many times. But the very last attempt that he almost succeeded, he ran into an old man, who no one had ever known in the community. The man heavily fell on the street. And, instead of Kwaku lifting the man up and even apologising for his action, he rather burst into laugher. The old man, who was walking bare footed, managed to get up on his own effort and walked away without saying a word to Kwaku. I knew something would happen out of Kwaku's brazen stubbornness. But some of the guys grudgingly cheered Kwaku on, because they feared any condemnation from them would incur the ire of Kwaku. He laughed heartily and continued his ridding.
At about midday the following day, we heard Kwaku was vomiting blood, and because the compound house where Kwaku lived with his family was very close to my mother's confectionary store, I went and had a glimpse of Kwaku vomiting blood. Initially, people thought it was normal, but as the vomiting intensified, he was rushed to the Ridge Hospital, after Maamobi Polyclinic (now Maamobi General Hospital) had failed to help. About two hours after Kwaku was rushed to hospital, the news reached us that he had passed on.
Since he was an Ewe young man who had converted to Islam, he was buried the very same day he died. Incidentally, we never saw the old man again, after the death of Kwaku. It was only after Kwaku had died that some of us had the freedom to enjoy our football. But as children, we understood the lessons we had learned from our parents and senior members of the Base that we should never dishonour or disrespect an elderly person. I grew up in that culture of showing respect to the elderly, and it has remained with me till now.
Unfortunately, the social order of Maamobi has changed so much. The Bases are almost defunct. The joy of giving gifts and sharing food during religious festivals is almost gone. In place of the culture I grew up in, we now have social media, which has been made possible by the proliferation of the internet. The internet revolution has reshaped social living. While the meta-narrative has it that industrialisation births individualism, in the case of those of us in Maamobi, it is the advent of social media that has by default resulted in individualism. Fidgeting phones and surfing the internet have taken the place of folklore. Writing letters has now been replaced with Whatsaap messaging! Things have really changed.
What is of concern to me is that the breaking up of Asabiyya has also resulted in redefinition of ethics and values. The internet has recreated human beings who are hardly responsible to anyone. Words are used without recourse to any sense of decorum. People hide behind the internet to throw insults at elders. Under the regime of social media and internet, we have become less responsible for our words. We have deconstructed respect for elders. We have also demystified baraka (grace). And following the easy accessibility to information and education, many of us think that we no longer need the blessing of the elderly to thrive in life.
This is to the extent that many young men and women hardly inform their parents when they decide to take a spouse. The opinion of parents is next to nothing to what we do. We have less and less respect for the wisdom of the elderly. Sometimes, I squirm when I find a youth insulting the person of the president of Ghana. Some also insult the former president and other political leaders without any sense of shame. The generation now has no knowledge of dialogue and the use of decent language. Hate language is so common nowadays. We are also impatient with the elderly. Could this explain why many of the youth are denying prematurely? Could this explain the high rate of divorce in the country? Could this explain the nosedive turn of morality?
I plead with the present young millennials to slow down. They should understand that, much as we may have easy access to information more than the older generation, there is something we must learn from the older generation. There is a blessing we can tap from the older generation. And for Christians, the Bible enjoins us to obey our parents and the elderly. Insulting an elderly person because they said something we disagree with is nothing other than shortening our own lives and undermining our progress in life.
As we enter the New Year, let us make it a resolution to revive our respect for the elderly.
Satyagraha
Charles Prempeh ([email protected]), African University College of Communications, Accra