"Drug" MP was busted for visa fraud in 2001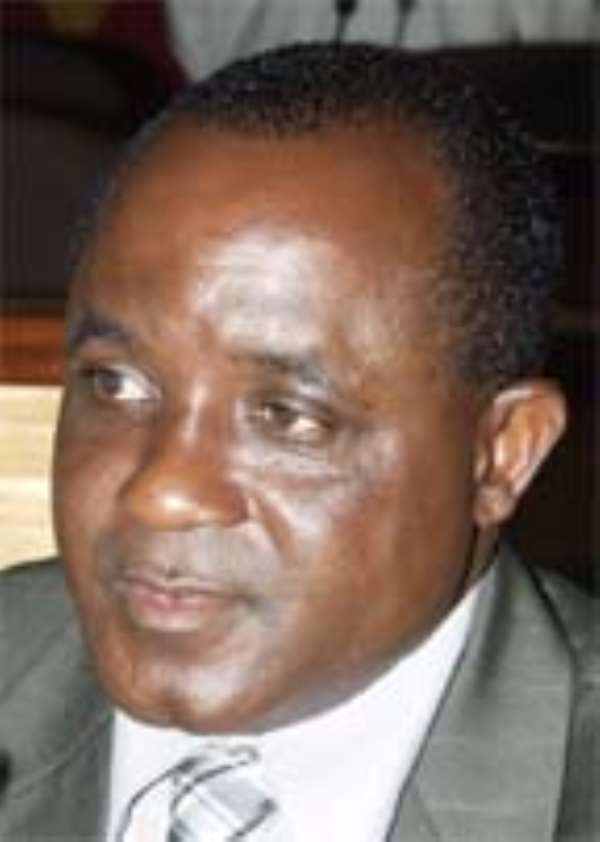 The Nkoranza North MP who has been busted for drug trafficking in the US is also reported to have once been arrested for visa fraud in 1999.
Investigative report by an Accra private daily, the Dispatch indicate that in 1999, a Ghanaian who has been spending time outside Ghana wanted to be the Parliamentary candidate for the then main opposition party, New Patriotic Party (NPP) in the Nkoranza Constituency in the 2000 elections.
The person was one Eric Amoateng but he faced one main problem.
Reports say an influential person in the NPP (name withheld) was " uneasy about the way and manner he had so much cash on hand."
That person felt that " Mr Amoateng was not clean".
In 2001, the Canadian High Commission informed the police that a man has presented visa application forms for a woman and he claimed was his wife and child.
Their investigations revealed that it was false and the man was arrested.
The man was the same as Mr Eric Amoateng.
According to an inspector at Ghana's Criminal Investigations Department (CID), highly placed officials within the newly sworn in NPP government "killed" the case.
From 2002, Mr Amoateng intensified his philanthropic gestures in the Nkoranza district.
That district had one constituency for the 2000 elections, but in the run-up to the 2004 elections; it was split up into two, Nkoranza North and South.
This was part of the increase in the number of seats from 200 to 230.
He targeted the Nkoranza North Constituency and his generosity was one main factor for his being elected as NPP candidate for the constituency in the 2004 Parliamentary elections.
In the 2004 Parliamentary elections, Mr Amoateng polled 9,144 of the valid votes cast representing 46.9 per cent whilst the NDC candidate had 4,354 votes representing 22.3 per cent.