SSNIT opens foreign account for student loan defaulters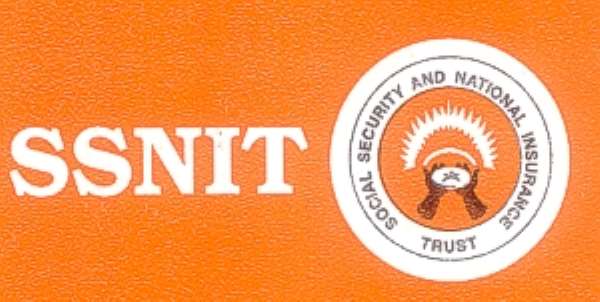 Accra, Nov. 22, GNA - The Social Security and National Insurance Trust (SSNIT) is opening foreign accounts for beneficiaries of the SSNIT Students Loan Scheme in the UK and USA to pay their debts. The opening of the accounts is part of a strategy for reclaiming debts owed the Trust by way of Students Loans.
Mr Laud Senanu, Head of Compliance Department of the Trust, said during a discussion in Accra at an Employers' Seminar organised by the Achimota Branch of the Trust on Tuesday, that the Trust would explore a suggestion to publish the names of all SSNIT Students' Loan defaulters on the worldwide web and the newspapers as it had been doing to defaulting contributors to SSNIT Pension Scheme.
The seminar was part of the activities of SSNIT to sensitise employers on their social security obligations. It was on the theme: "Towards Improved Service Delivery: The Role of the Employer." Speaking on: "The Penal Effects of Non-Compliance", Mr Senanu, said acting with the intent to evade payment of any contribution could lead to criminal prosecution and conviction.
Punishment includes fines, jail term or both.
Some actions and omissions that constitute an offence are failure to register an establishment and the workers, failure to register a newly engaged worker, failure to pay contributions on due date, which is by the 14th day of the ensuing month, and failure to accompany contributions with payment reports.
Mr Senanu said dishonesty by way of under-declaration of workforce and salaries and refusal to surrender books for inspection were other offences. He advised employers to fully comply with the provisions of the Social Security Law to avoid embarrassment and other unpleasant effects of criminal prosecution.
Mr Ohene Kwaku Abbu-Bonsra, Accra Area Manager of the Trust, announced that the re-engineering of the Trust was to improve data integrity processing time for benefit payment, stimulate member satisfaction and heighten corporate image.
He appealed to employers to co-operate with the Field Officers of the Trust, who would be acting as Compliance Officers, Account Managers and Relationship Officers.
Mr Abbu-Bonsra catalogued the benefits of regular contributions to the SSNIT Scheme, and urged regular contribution to avoid an old age of penury.
The Rev. Kwaku Osei-Bimpong, Head of Public Affairs Department, announced the "Age 54 Project" the SSNIT was pursuing under its new image was not meant to retire workers, but to clean up data. He said the Project would eliminate the difficulties and inconveniences faced by Members at the time of lodging their claims.