I will transform NPP - Mac Manu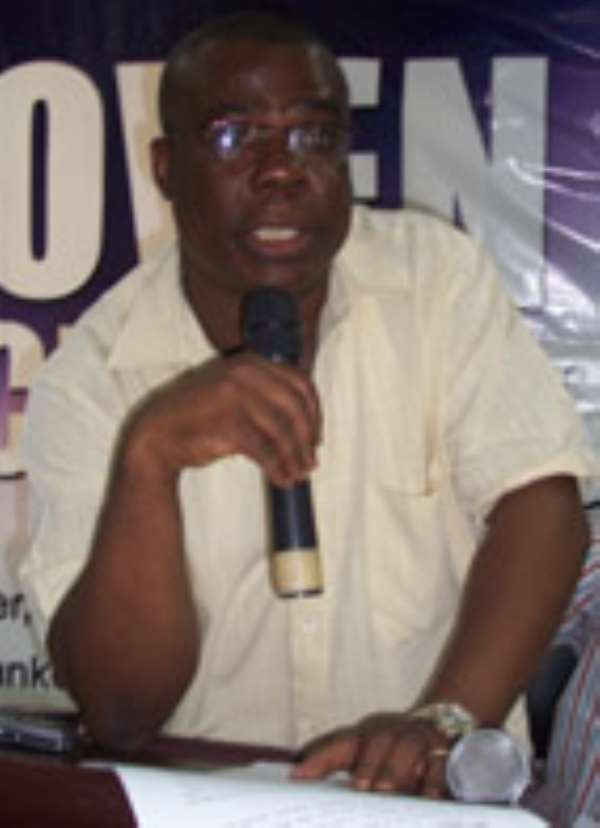 Accra, Nov. 22, GNA - Mr Peter Mac Manu, aspiring National Chairman of the New Patriotic Party (NPP), on Tuesday declared that his vision was to transform the Party into a modern day political party by re-vitalizing all the Party's component structures and organs.
"In the short term, my mission is to invigorate the election machinery and rekindle the enthusiasm and commitment of all our members, supporters and sympathizers in order to achieve a convincing victory in the 2008 elections," he said.
Mr Mac Manu, who was addressing journalists in Accra, said he was putting his wealth of experience in modern day political organization and strategy formation at the disposal of the Party.
"Whoever wins will face a fierce onslaught from the NDC and other minority parties from day one and I am ready and well prepared for it." He said he had always believed that the Party was one family and election of its executives was an integral part of democracy. Mr Mac Manu said the unity within the NPP after the internal elections would be very crucial for victory in 2008.
Touching on some of his qualities as an aspiring National Chairman, he said he had a wealth of political experience spanning from polling station agent through to Regional Chairman.
Mr Mac Manu said as a tactful person, who was a team builder with good inter-personal relations, he could utilize the potentials of the youth and the experiences of the elderly to the advantage of the Party. He said his rich entrepreneurial ability and association with the business community would enhance the Party's business image and networking. His skills in fund-raising would also be of immense help to the Party.
Mr Mac Manu mentioned as part of his priorities, the strengthening of women groups within the Party and the setting up of an intelligence and research department.
He said he would give priority to constituency and regional organization of the Party and work at integrating swing voters into the fold of the NPP.
Mr Mac Manu said he would bring parliamentary and ministerial groupings and District Chief Executives fully on board the Party's agenda in order to enhance government and party coordination and co-operation.
Mr Manu said he possessed skills such as team building, coalition creation, agenda setting and media relations as well as interaction with the electorate, which were crucial to any party to win elections. "I intend to use these skills to fertilize the national political terrain so that whoever emerges as the NPP presidential candidate for the Election 2008 would come to meet a united, energized and rejuvenated Party that would propel us to victory."
He said in the interest of the advancement of democracy, aspiring candidates had to bear in mind that loss or defeat was also part of the game and, therefore, had to be prepared for unfavourable results. The NPP Congress 2005 is scheduled for December 17.