Breast Care International fetes Kumasi Children's Home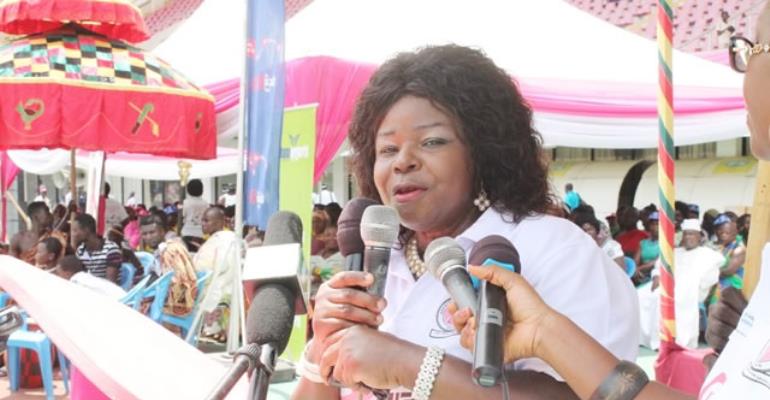 Breast Care international (BCI), a Non-Government Organization (NGO), in collaboration with Peace and Love Hospitals in Kumasi and Accra, has donated assorted items to the Kumasi Children's Home as part of the Christmas celebrations.
The items worth thousands of Ghana cedis included 700 pieces tissues, 1,440 pieces of Vaseline gel, 1,000 pieces of soaps and 10 gallons of 20 litre detergents and were presented on Monday, the eve of Christmas.
Presenting the items, the President of BCI, Dr. Mrs. Beatrice Wiafe Addai, said the move was to assist the home in tackling some of the challenges confronting them and to declare her support to the home.
Dr. Mrs. Wiafe Addai, who is also the CEO of Peace and Love Hospitals, also said the visit was to encourage the inmates to grow up to be responsible adults and to make feel that they have not been neglected by the society.
"We are here to declare our total support to the home and to make them feel that they are part of us (society) irrespective of the situation. We are also here to encourage them to study hard and responsible adults in the development of the nation,"
"We have been donating to other homes every Christmas and we promise to make this one an annually thing and urge you not to hesitate in contacting us when in need of anything," the Chairperson of Ghana Council Board added.
The Supervisor of the Home, Mrs. Mabel Amponsah, receiving the items expressed her appreciation to the managements of BCI and PLH for showing their love and support and promised to put them into proper use as expected.
"Though we are happy to receive such items to help us in running the home, her presence has made them feel much better with hope that they are not neglected. We believe that her presence will also inspire them to reach for greater heights in the society," she concluded.
Source: otecfmghana.com/Francis Appiah