YEA Deletes 20,000 'Ghost Beneficiaries' From Payroll; Promises To Enter 5th Gear In 2019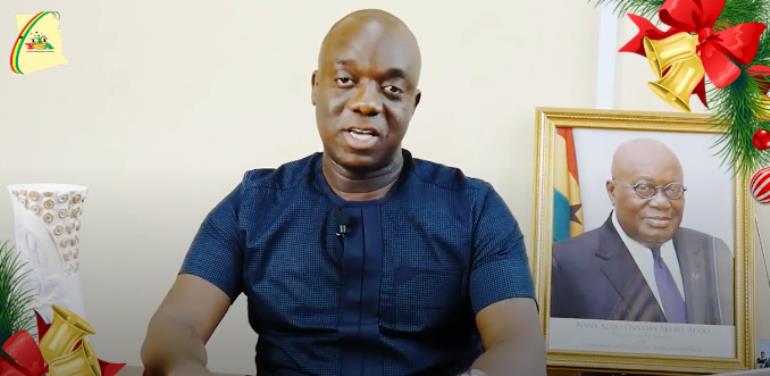 Many are they that were of the view that, the Youth Employment Agency, one of the essential social intervention programs ever to hit Ghana, initiated by the erstwhile President John Agyekum Kuffour's government, after going down on its knees over the last eight years, could be revived to the level where stakeholders would regain confidence in associating with the Agency.
Led by the young and charismatic lawyer, Justin Kodua Frimpong, the management team of intelligent and innovative young people have been able to turn around the fortunes of the Agency into an attractive institution.
For the first time since its establishment as the National Youth Employment Program, the Agency is embarking on payment of Exit Packages to beneficiaries in a manner not done before. About twenty five thousand (25000) beneficiaries have successfully received their Exit Funds to cushion themselves after exiting. The process is still on going and according to the Agency it will be completed soon. The only attempt to pay exit funds previously was around 2014 which was woefully unsuccessful.
Lawyer Justin Kodua Frimpong and his team are saving Ghana huge sums of monies which ordinarily would have been lost. This savings comes on the back of a headcount exercise done by management to ensure value for money and insist that deserving beneficiaries are paid. So far, the rigorous headcount exercise has enabled the Agency to identify and delete about twenty thousand (20000) 'ghost beneficiaries' from the payroll of the Agency.
It is also established from the Communications
The era of mass arrears is now a thing of the past. Allowances are meticulously paid across board for every month, at least in the following month. The few or individual beneficiaries with arrears stem from issues pertaining to non-submission of time sheets, wrong Ezwitch numbers, wrong phone numbers among others.
The CEO in a Christmas message to Beneficiaries, Staff and Ghanaians enumerated these achievements and others .
The Agency had been on a dark and negative tangent for the past years with reports of massive corruption and abysmal management which has landed some past officials and stakeholders in jail.The CEO in the short video posted online however says the Agency is now on a top speed with the agenda of youth employment and development.
He hopes that the Job Centre Project, Artisan Directory and Regional Flagship programs to be introduced early next year will be the game changer for the Youth Employment in the country.
He finally expressed gratitude to the sector Minister Ignatius Baffour Awuah, Board Chairman Sammy Awuku, the board, management and the entire staff for the commitment and support in the year 2018.
He wished all Ghanaians, especially the Youth a Merry Christmas and a Happy New Year.
Source:YEA