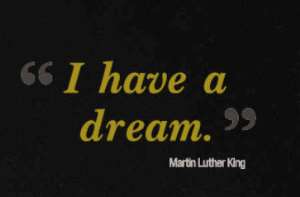 "Sitting here before the Christmas tree at Accra Mall, Tetteh Quashie Roundabout in Accra looking onto the Christmas tree…brother…what do you see?" asked Kwame with tender smile on his face counting the LED-lamps one by one. This year the tree was decorated all in golden colours.
Kojo answered ironically: "That we should stop begging out loud for our Christmas gifts, for money from any foreigner coming our way or our custom to announce on any billboard or pushing it into the ears of friends and families that our birthday is about to approach?"
"No….think again…a second chance!" laughed Kwame asking himself whether to go the season shopping at Game or Shoprite.
"To put up an artificial or real Christmas tree in front of Jubilee House like it is done in any civilized Christian country like before White House or Downing Street 10…and having a good, gigantic and bright shining Christmas parade to rival Carnival in Rio de Janeiro?"
Kwame and Kojo put into their shopping bag iced fruitcakes alongside Pure Heaven Coconut and Pineapple Juice drink all imported from England.
Kojo said spontaneously: "Did you know, my brother, in England they do not grow pineapple and coconut, yet we import from them?"
"Oh…does it mean, we ourselves have no pineapple and coconuts in Ghana?" laughed Kwame out loud holding is belly paining him so much of the nonsense he had once more encountered. "Our mind is not correct….brother…not correct at all! Take my word for it."
Kojo wanted to answer his brother´s question finally by saying: "Is it that Kenyan ladies marry Whites to take their money and run off with their one folks while our ladies only want children with the White Man to stay in their countries before leaving them in the cold?"
Kwame looked angrily at Kojo that tried to find the car keys in his pockets: "You missed the target…not on point at all."
"True brother…as you say so," was Kojo digging deeper and deeper into his pockets, "so…what is it then?"
Both stood outside the Mall seeing people rushing to finish their last Christmas shopping's looking for their cars. Extra Security personnel had been employed to keep order.
"It is here like in the olden days of Israel when Jesus was born."
"What do you mean?" asked Kojo with a smile on his face having found his car key finally which he had put into his shopping bag.
"History never repeats itself…but it always comes back in different form…right?"
"Brother as always…on point…on point!" put Kojo his key into the look of his car, opened the trunk to store his shopping's well.
"Like the Romans ruled over the Israelites that in itself were a free Nation, our debts with outsiders and our own poor mindset, corruption and alike, oppress us like a gigantic glass dome…underneath our society that is going down, down in all aspects of life. Our economy goes down more and more and will get worse, our values…down…our traditions fading…our Pastors fighting each other with spiritual knives to death…Brother, and our beloved Ghana is in real deep shit."
"Before God can lift up a Nation to glory, a country must come down on its knees and ask him to forgive its sins, shortfalls and ask for his mercy and help."
Kojo opened the driver seat door ready to leave the busy, noisy place: "Brother….we are not yet there, so low as we need to become that even the most stupidest of us will understand the radical change that is needed."
"The fish stinks from the head as the saying goes."
"That is common sense…that we people do not have," was Kojo ready to drive off but was hold back by the grim face Kwame was making being concerned about him.
"September of 1187 the Muslim Kurd Ruler Asaladin, after ten days of heavy fighting, conquered Jerusalem and forced the Crusaders to leave the city to complete his revenge against the Jews and Christians. To humiliate them he had asked for a Tax from the people leaving the city peacefully and quietly. While Priests took all the churches processions and were able to pay the tax asked for, the poor people were not. Asaladin took money from his private purse to pay the tax for anyone not able to afford it."
"What an impressive and humbling story," said Kojo sitting on his driver seat with open windows all around. "What is your message?" did he ask through the passenger window next to him through which Kwame had put his face.
"We need a new Messiah…and that one cannot come from among our own society…to lead, guide and teach us like Jesus did…to create and pave the way for a truly free and glorious Nation to take dominion of the light of the earth."
Kojo started the engine greeting his friend by saying: "You are dreaming!"
"Sure…," stepped Kwame back in wisdom of the time certainly to come, "and dreams become reality…when you believe in them!"