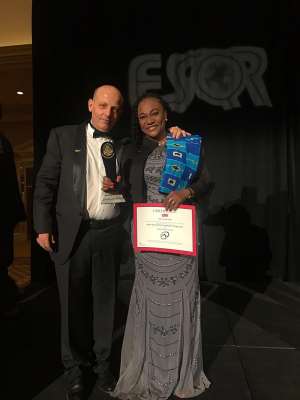 Otiko Afisa Djaba
The European Society For Quality Research (ESOR) has honoured Otiko Afisa Djaba the Best Quality Leadership award in Las Vegas on December 10.
Miss Djaba and the Chief Executive Officer of the National Petroleum Authority (NPA), Hassan Tampuli were those who were recognized from Ghana.
The award is in recognition of the innovative and initiative driven by her to improve and advance the development of quality work in the area of gender empowerment.
This is the second time Otiko Djaba has been recognized for an award by ESOR. In May 2018, the former Minister for Gender, children and Social Protection was the recipient of the European Awards for Best Practices.
The European Award recognizes organisations, companies, public administration and individuals worldwide with best practices and results in quality leadership and management strategies. The awards program is ran by the European Society for Quality Research (ESOR) with Head Office in Lausanne, Switzerland.
40 recipients from various parts of the world including Japan, Spain, Bangladesh, Ukraine were recognized.