Justice For All Of Us; The Police Must Be Policed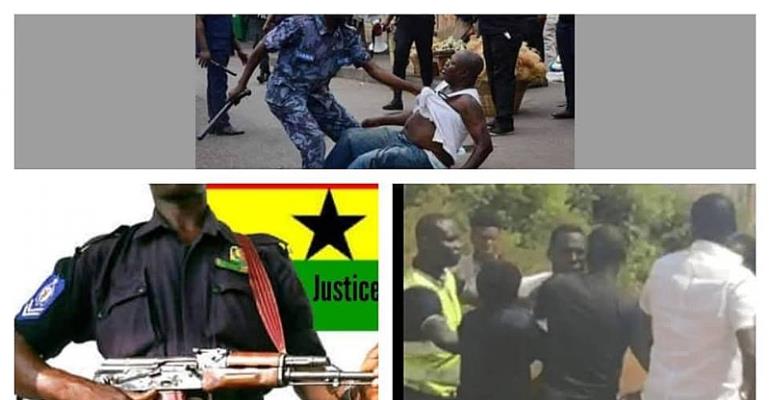 This year alone, there has been numerous cases of police brutalizing the civilians they've been assigned to protect — forgetting that they are being paid with the taxes of these same civilians they victimize.
The most recent case which has caused a public outrage on social media happens to be a video of some three policemen assaulting an Uber driver on Sunday December 15,2018.
The video which has gone viral shows the three officers trying to arrest the driver of a blue Suzuki Alto, who is said to have tried to overtake other cars at Sowutuom, in Accra.
The man, who tried to resist the arrest, was dragged out of his car by the officers, leading to a scuffle between them.
The police officers wickedly then sprayed pepper into the driver's eye to subdue him.
For how long must we sit and watch these security operatives depredate civilians? What's so disheartening is the that, these security operatives are also Ghanaians.
The poem below, written by popular Poet Clement H.Halloway aka Inspired Madman for HotfmOnlinegh.com, is in solidarity to the unprecedented brutalities by the Police on Civilians.
BELOW IS THE POEM!
I am just a civilian
Another body waiting to be brutalized by the law
I am just a voice
Waiting to be silenced by the patch, the uniform, the gun
I am just another young man, lady, son
Daughter of the land
Crying to be freed before dawn
I am just a nobody
A man pronounced guilty before evidence
My confidence, a sign of insubordination
I am just a citizen
Begging to be heard by the law
Praying and waiting for justice for us all.