Exorbitant Filing Fees : Another Shade Of Political Corruption Against Constitutional Rights To Run For Elections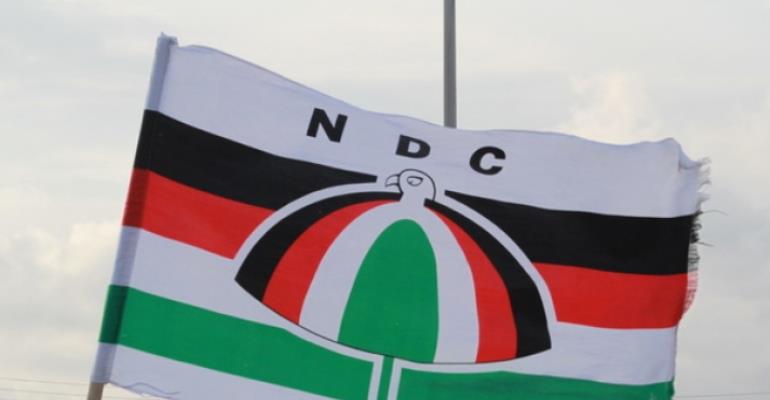 There is a saying that money is the root of all evils. We will not go that far, but the cost of running for political office in Ghana has taken a progression which is certainly detrimental to our fledgling democracy.
The race to run for political office has become a case of the highest bidder. It is an attempt to create a political class of rich people to continuously assume the reins of government and power, and subsequently hand the baton to their families and close allies who can afford to pay their way through. It has been characterized by certain frivolities and when it is allowed to fester on, will serve as a bad precedent for posterity. Politics of equalization and persistent shirking responsibilities are other dominant factors retarding the progress of our dear country.
One sure predictor of a nation headed towards economic chaos and failure, according to Harvard Professor Daron Acemoglu and MIT Professor Jack Robinson, is the accumulation of economic and political power by a few in society.
Ghana's 1992 constitution prohibits political parties from any engagements that are not in conformity to democratic principles. Article 55 (5) stipulates that "the internal organization of a political party shall conform to democratic principles and its actions and purposes shall not contravene or be inconsistent with this constitution or any other law." The constitution also guarantees one the right to contest for elections without any performance standards such as imposing a tax on aspirant and disqualifying those who are unable to pay.
GLU is of the view that paying any amount above say 6-12 month salary of a school teacher with a university degree and ten years on the job in our society is certainly outrageous. Such fees will only hamper free participation in the electoral process. Nobody can restrict a person from soliciting money from supporters, or using his own money to campaign after registering. However to require that candidates collect or pay moneys upfront is dangerous and prejudicial, and we contend illegal!
SAMPLE LEGAL SUIT AGAINST HIGH PRESIDENTIAL FILING FEES:
The payment of such exorbitant filing fees for primaries has elicited a lot of public protest in other jurisdictions. Whiles some contend that it is at variance with the Constitution of Ghana, another school of thought asserts that it is a benchmark for measuring the popularity and chances of an aspirant who is able to canvass for financial support. The adherents of the latter believe that aspirants for the presidential bid should be able to have a larger support base to raise funds and that will determine their chances of winning the national elections. So what happens if he does not win? It means his supporters have lost their money to the Party?
GLU is of the opinion that the constitution grants one an unfettered opportunity for anybody of good character to contest to become the president of this country. It is left to the people to decide, and there is no reason for the candidate to buy his way to power by dishing out money to bribe the electrorate as becoming the trait and habit in recent elections.
There have been several controversies surrounding the payment of filing fees over the world. In an article published by National Congress of State Legislators ( NCSL) titled "Filing fees for candidates for State Legislators" on 7/7/2015, the article states that "Filing fees were originally used as a way to deter frivolous candidates from cluttering ballot boxes and to help pay for the administration of elections." The article further cites that some of these fees were exceptionally large and went as far as 40,000 dollars in the 1960s and 1970s. It was later banned.
There was a US supreme court Landmark case, "Bullock V. Carter" in February 24, 1972, a case in which the Supreme Court held that Texas primary fee system was too exorbitant and violated the "Fourteenth Amendment of U.S Constitution which required the payment of fees which shored up to 8,900 dollars. The court held that many potential office seekers lacking both personal wealth and affluent backers are, in every practical sense, precluded from seeking the nomination of their chosen party, no matter how broad or enthusiastic their popular support. The case was therefore held in favour of Carter in a 7-0 decision (two justices recused themselves).
AKPODIETE SUIT AGAINST EXORBITANT FILING FEES IN NIGERIA:
In a recent development, a Nigerian presidential aspirant for All Progressive Congress (APC), Akpodiete Christmas filed a case against the high nomination fees with Suit No. FHC/ABJ/CS/951/2018. 42 lawyers helped to argue his case in court. According to an article published by VANGUARD in September 23,2018 titled "HIGH NOMINATION FEES: 42 lawyers to argue Akpodiete's case against parties", all the 42 human lawyers argued his case challenging the constitutionality of the exorbitant filing fees charged by political parties ahead of the 2019 elections. The case was filed by APC National Chairman, Adams Oshiomhole.
The Rights Activist and APC Presidential aspirant, Christmas Akpodiete contends that the presidential filing fees are not only ridiculous and unaffordable but unconstitutional. "The Nomination fees are repugnant to the rules of natural justice, equity and good conscience". He prayed the court to peg the presidential filing fee for all nominations at an amount equivalent to the national minimum wage. He also argues that if the filing fees is above the minimum national wage, which is N18,000.00 majority of Nigerians will be deprived of their constitutionally guaranteed right to contest and run for public offices.
THE IMPLICATION OF FILING FEES TO DEMOCRACY:
GLU proposes that under no circumstances should presidential aspirants be made to pay exorbitant filing fees. Obviously, such a policy only avails power to the rich at the expense of the less endowed with riches but possessing the monumental capabilities of a leader. In the best interest of the state, Presidential filing fees should not exceed say six months to one year salary of a school teacher with a university degree and ten years on the job in our society. How many people have saved half a year salary? While still a tough requirement for most, it will differentiate and bring in a level of discipline in character and level of commitment. Higher fees will only hamper free participation in the electoral process.
Excessive need for money is certainly against the tenets of democracy and a recipe for corruption. Payment of such outrageously exorbitant fees as filing fees certainly has the potential of raising the bar to limit the chances of those endowed with good capabilities to spearhead the affairs of our country. It is a recipe for corruption because one would be tempted to see payment of such fees as an investment to wrestle for power with a return in mind. It is human, after capturing power one would want to recoup such capital investment in the shortest possible time whiles also trying to satisfy their cronies who helped in attaining the height of power.
High presidential filing fees will only create a political class of rich people in our country. It will culminate to a limited opportunity for people endowed with naturally monumental capabilities to steer the affairs of this country. A political class of rich people will be created to continuously assume the reins of power in this country. This certainly does not satisfy the basic requirement of participatory democracy. How about the less financially endowed people, are they forever banned? In best interest of the country, presidential filing fees should not exceed say six months to one year salary of a school teacher with a university degree and ten years on the job in our society. Such fees will only hamper free participation in the electoral process.
Such high filing fees will sow seeds of corruption in our body politics. Excessively high filing fees from both presidential and parliamentary candidates if maintained will make them want to find illegitimate means to get their money back.
High filing fees is a threat to the survival of smaller parties in Ghana. The flagbearer of the Convention People's Party (CPP), Ivor Kobina Greenstreet raised the red flag that his party might not contest the 2016 elections if the EC fails to reduce the filing fees. The Coalition for Domestic Election Observers (CODEO), had also added their voice by calling on other parties to convene an inter party advisory committee ( IPAC) meeting to plead with the EC. This clearly attests to the fact that high filing fees will certainly diminish the interest of smaller political parties.
SOME FILING FEES CHARGED BY OTHER AFRICAN COUNTRIES
An article published by AEP Explainer on www.africanelections.org, titled the "THE PHENOMENON OF FILING FEES IN GHANA", posted on 23rd September 2016 reveals what the following African countries take as filing fees:
PRESIDENTIAL.
Guinea 400,000 GNF (2010)
Sierra leone 1 million leones (2012)
Benin 15,000,000 CFA francs
Ghana Leadership Union is of the undoubted view that the constitutional right to be elected into office cannot be fettered by any means of test.The constitutional provisions didn't spell out performance standard or any litmus test to determine the success of anyone contesting elections. In respect of the foregoing reasons, Political parties should consider repudiating such deposit requirements or begin to peg filing fees at a reasonable amount that can satisfy all. Merchandising our electoral process in such an outrageous manner will only create a political class of only rich people whiles relegating people with naturally endowed capabilities to spearhead the affairs of this country behind.
Abraham Awuriki Yeboah
( General Secretary- GLU)
Source: GLU. Lens
www.ghleadershipunion.org
Contact: 0246570303