Why Can't We Just Help These Slaves Of The Lake?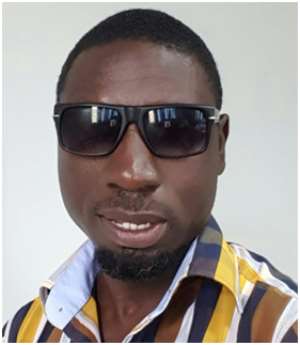 In the year 2007, while Challenging Heights (a non-governmental organization in Ghana protecting the rights of children) was still taking baby steps, it rescued one boy from a village called Adododeke in the northern part of Lake Volta. This boy (Kwame) was sold by his father for a renewable fee of GH¢10 every two years in exchange for a debt he owed a fisherman. At the time of his rescue, Kwame had worked for eight years with this fisherman, and his age was estimated at fifteen.
Kwame's mother, Esi, who did not know her son's whereabouts all those years, had reported the case to Challenging Heights to help retrieve her son. Not knowing what to do, we brought in the Ghana Police Service (GPS). During the investigation, it turned out that Kwame's mother had also sold one of her children, Kweku, to another fisherman for a similar amount (GH¢10).
Kweku worked in villages around Gemini, Kpando, Tokor, and later transferred to Krachi. He said he worked between the hours of 4am and 6pm. On several occasions, he was hit with the paddle and denied food. He was never taken to the hospital when he was sick, and each time he told his masters that he had missed his mother, they would respond with slaps and suppressed him to work more.
One day while casting a net, Kweku made a mistake which infuriated his master. The master pushed him into the lake. In the process of falling, Kweku hit his back against the edge of the canoe. The untreated injury caused his back to swell, lumping into a hunchback; one complication leading to the other until we finally rescued him. We spent a fortune on his medical bills, but unfortunately, in 2011, Kweku died.
Mole was a beautiful young girl of about 14 years old when she was (while I was also a child) brought to our fishing village called BBC, a village close to Buipe in the Northern Region. Due to poverty, her parents had withdrawn her from school, and handed her over to a fisherman, believing that the fisherman was going to enroll her in school to continue her education. She arrived with excitement, having been told of all the luxuries she should expect when she was purchased from her parents.
Upon arrival, Mole was given an instant orientation on her daily chores, which included sweeping, washing dishes, preserving fishes and clothes, fetching firewood, and cooking for a group of fishermen. No schooling was mentioned. No health care was mentioned. She was not told how much she was going to be paid for the work she was going to do. In fact, she was not paid at all.
As part of her orientation, she was going to be scheduled around some men whom she must satisfy sexually every day. So in addition to all the daily hard working conditions, Mole was raped nearly every day. She became pregnant twice within months, and lost the babies. She lived in fear and with several medical complications, but never had any medical attention. I don't know how Mole's story ended, because I left the community. Somewhere this year, the 'Ghanaian Times' miscarried a front page story that some four boys had been abducted from their parents at Krachi in the Volta Region. That story did not identify Challenging Heights as the kidnappers, but the actions that were described were actually carried out by Challenging Heights, and therefore made Challenging Heights the alleged kidnappers.
The organization had gone to Krachi East to rescue some children from forced labour, and the MP for the area had become angry as the rescue seemed to be affecting her political fortunes, and therefore attacked Challenging Heights profusely at all levels, including putting pressure on the GPS to prosecute me; urging the Ministry of Gender to intervene, and asking the communities to attack our staff members that came around to conduct rescues.
The MP managed to get the GPS to commence investigations into our operations. But we turned out collaborating with the police service to conduct more rescue operations, and building a more solid case against those that the MP seemed to be protecting.
Of course we are not kidnappers. Similar situations have happened in the past where district chief executives have actually facilitated the freeing of arrested trafficking offenders, and in the process emboldened traffickers to pose risk to activists. In one case, the President of PACODEP, Mr. George Achibra, had to run away from the district for his personal safety.
In the last one month, Challenging Heights in collaboration with the same GPS, the Ghana Navy and the Department of Social Welfare, rescued 42 more children from forced labour on the lake. The rescued children comprised four girls and 38 boys, and they were between the ages of five and 16. These children were sold from communities in the Central and Greater Accra regions to the lake for the purposes of labour exploitation.
I have described the unfortunate situations of Kwame, Kweku and Mole. Nearly all the children rescued have one similar story or the other, and nearly all of their stories would send you to tears. They are young but they have had experiences that kill the soul. They are young but they have died several times in their lives even as they live.
Some have survived the kinds of rape that killed some adults. Sometimes I am tempted to describe some scenes I have been running away from – the act of witnessing rape and the act of seeing instant death out of rage. One day, not now, I will master the courage to tell these stories.
Am I the only person who seems overwhelmed with so much pain in my private moments? Why can't the world be healed? Why is there so much pain, so much suffering, so much that even the innocent feels it the most?
Why can't we just determine that we are going to work towards seeing children, boys and girls alike play out their innocence, and allow them to grow into men and women? Why can't we just help these slaves of the lake, just for them to get back as children again? How much would it cost us to recover all the 21,000 children off the lake, and put them back in school? Would the Ghanaian economy collapse once and for all if we invested GH¢15million a year for the next ten years in helping to free these children? Can't we just do this for ourselves to save the likes of Kwame, Kweku, and Mole? Must they all die quietly? This is so frustrating!
By James Kofi Annan