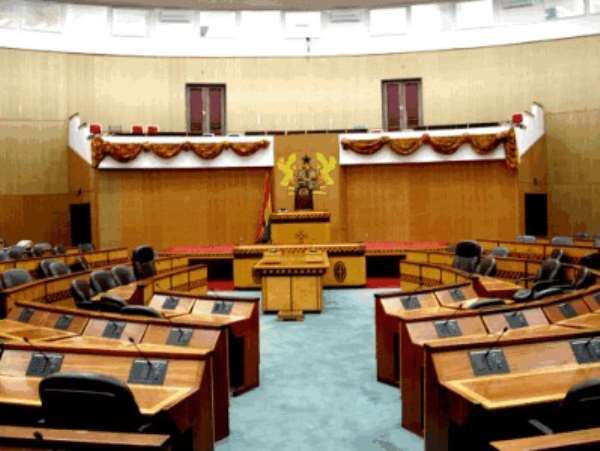 Accra, Nov. 18, GNA - Parliament on Friday voted to approve the Financial Policy of the Government for the fiscal year ending December 31, 2006 which was presented to the House last Thursday by the Finance Minister, Mr Kwadwo Baah-Wiredu.
In a summary, Mr Baah-Wiredu thanked members for their critical assessment of the budget and that the inputs would be taken seriously and considered.
He said with their co-operation, programmes and plans contained in the budget would be realised.
"I believed we can achieve our set targets if we work and plan together to move the country forward," He added. Mr Baah-Wiredu said he was enthused with the constructive analysis of some members on the cocoa industry, which was dear to the nation's heart.
He said the Ghana Cocoa Board (COCOBOD) would hold a press conference next week to throw more light on the industry and its projections in connection with the 2006 budget. On tax relief for corporate organisations, Mr Baah-Wiredu said this would enable them to invest more and thereby create more jobs.