Bawa Abubarkar Is The Best Farmer In Ashaiman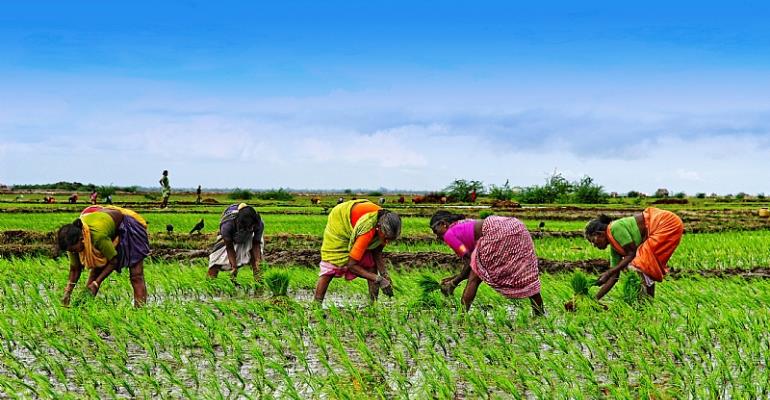 The Ashaiman Municipality has adjudged 62-year-old, Mr. Bawa Abubarkar, as the best farmer for the Ashaiman Municipality during the Ashaiman version of the National Farmers Day ceremony.
There were also 9 other farmers who received recognition and awards for excelling in various categories including best backyard farmer, best youth farmer, best livestock farmer, and best crop farmer.
Mr Abubarkar, thanked the Ashaiman Municipal Assembly (ASHMA) for the recognition and urged farmers in the Municipality to continue working hard on their farms as according to him 'hard work pays'.
Speaking at the 34th National Farmers day celebration in Ashaiman, Mr. Albert Kwakyi Okyere, Ashaiman Municipal Chief Executive, said farmers must take advantage of the government's policy on planting for food and jobs
Mr Okyere noted that, the surest way to achieving the Ghana Beyond Aid agenda was to produce more food to feed the people.
He cautioned residents and land developers to desist from polluting water bodies in the Municipality, as his outfit would deal with any perpetrator.
He cited the encroachment on the youth in agriculture's farmland, dumping of refuse in the canal of the farmland and the pollution of some water bodies used by the farmers for irrigation.
The Municipal Chief Executive warned that the law would not spare any one caught in any act that might destroy the arable farming lands in Ashaiman.
This year's National Farmers Day was on the theme: Agriculture moving Ghana beyond Aid.
The Ghana Ports and Harbours Authority (GPHA) the Cocoa Processing Company, Pioneer Food Cannery together with other institutions sponsored the Municipality's famers' day celebrations.
---GNA