Agogo: Food Production Gets Boost Following Sacking Of Fulani Herdsmen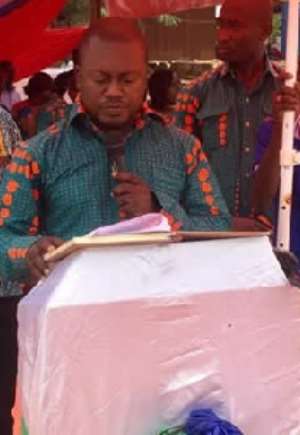 Reports suggest that the eviction of Fulani herdsmen and their cattles from Agogo and its surrounding communities in the Asante-Akyem North District of the Ashanti region has yielded remarkable results in terms of farming and food production.
Following the exit of herdsmen, it has helped significantly to increase food production in communities in the area.
The district is now exporting foodstuffs such as plantain, yam, cocoyam and others to neighbouring countries of Burkina Faso, Togo and Benin.
Mr Francis Oti Boateng, District Chief Executive, who made this known, said the district was regaining its enviable status as the food basket of Ghana.
Addressing a durbar at Domeabra to commemorate this year's Farmers' Day celebrations, he charged the youth in the area to show keen interest in agriculture and actively participate in the various government interventions not only to increase food production, but also improve their socio-economic standards.
Twenty five farmers were awarded for their immense contribution towards increased agricultural production in the district.
They received various items including wellington boots, cutlasses, spraying machines, fertilizers and certificates.
The overall best district farmer award went to Mr Yaw Asadu of Onyimso.
He has 615 acres of Plantain farm, 120 acres of Onion, seven acres of Okro, five acres of rice, three acres of yam, 50 sheep, 10 turkey, 45 other domestic fowls, among other crops and animals.
Mr Asadu received a 250 horsepower tricycle, a pair of wellington boots, two cutlasses, two knapsack spraying machines and a certificate.
Mr Boateng said the assembly was currently supporting more than 1,144 farmers with improved and high yielding planting seeds of various crops such as rice, maize, pepper, tomatoes and others.
Over 2,197 bags of fertilizer had also been distributed to farmers to boost food production in the district.
He praised farmers in the area for their hard work and continuous support which was creating a very enviable image for the area as the food basket of Ghana.
Mr Eric Dwomoh, District Director of Agriculture said his outfit was determined to work to ensure sustainable availability of quality food at affordable prices to all Ghanaians to help achieve food security for the country.
---GNA