Dialogue On Petroleum Governance Held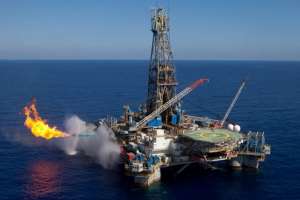 As part of efforts to create a better understanding on how the challenges of the petroleum sector should be addressed, a two-day policy dialogue on Petroleum sector governance has been held at Takoradi.
The workshop was also meant to mainstream resource governance at the sub national level and bridge the gap between maximizing petroleum revenues and ensuring environmental sustainability.
According to Mr Solomon Kusi Ampofo, Natural Resources Coordinator of the Friends of the Nation, the workshop was critical since Ghana was doing everything to avoid a natural resource curse as in the case of other African countries..
He said since the commercial production of oil in 2010, there have been lots of successes, challenges and lessons learnt from the exploration of the resources with affected communities experiencing top environmental and livelihood challenges, which must be addressed through stakeholder consultation and dialogue.
Mr Ampofo said the German Development Cooperation (GIZ) assisted the NGO to organize such programmes to deepen the understanding on petroleum sector and solicit for responses.
'I am happy to note that this dialogue has produced positive results, which has resulted in the changes in policies, the petroleum exploration and production law ACT 919 (2016), which has a strong vision stability and good governance.
"We are here today to continue with this dialogue to focus on how we will bridge the gap and ensure that the environment is safe for this task.'
Mr Augustine Niber of the Center for Public Interest Law, spoke on the "gaps in the environmental laws and policies of Ghana's petroleum sector, laws and regulations, survey of international best practice and provisions in the laws.
He said international best practice should be reflective on systems of environmental permitting, effective protection of the environment and also the respect for human rights and environmental standards.
Mr Niber also touched on the exploration and productivity ACT 2016, Act 919 and said petroleum activities should be conducted in such a way that high level of safety was obtained.
Mr Larry Kotoe, Principal Programme Officer who spoke on Ghana's readiness for an offshore oil spill response, said the country's coastline of about 550km with vast lagoons and rivers, is ecologically rich in five ramsar sites.
He said an oil spill compensation was only given to people that have been affected and not the entire community.
He called on collaborating institutions to commit resources to oil spill contingency plan, government supporting oil spill activities from oil revenue and inadequate awareness and education in the coastal communities.
Mr Kotoe said some activities to be carried out in 2019 by EPA would include the updates of coastal sensitivity map, oil spill sensitivity ranking, and establishment of marine spatial centre in Takoradi and mapping of sensitive areas in the four sedimentary basins in Ghana.
---GNA