Boldly Demand Your Rights - Ghana Health Service Boss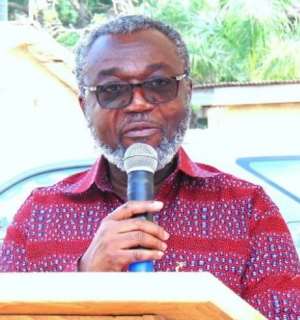 Patients should ask the valid questions regarding their treatment, the care and services rendered to them to understand the process and make informed decisions to facilitate cooperation, Dr Anthony Nsiah-Asare, the Director-General of the Ghana Health Service (GHS) has said.
Dr Anthony Nsiah-Asare encouraged patients to be bold in demanding their rights to ensure their safety and wellbeing at health facilities is maintained.
Dr Nsiah-Asare gave the advice in a media interview in Accra ahead of this year's commemoration of World Patients Solidarity Day, which falls on Friday December 7 under the theme, "Safe Medication and Health for All."
He advised them not to fear or hesitate to report unsatisfactory conducts and services they encountered at any health care facility to the appropriate authorities for redress.
Such complaints, he said, could be channelled through either the facility's administration or through the various regional and district offices of the GHS.
However, he said, the GHS would refer grave offences to its Regulatory Bodies for the appropriate action to be taken.
He emphasised that poor customer care was one of the negative factors that could derail efforts being made by the Government to improve access, and quality patient care in all healthcare facilities.
He stated that the GHS was a Patient-Centred Organisation, and was committed to the Patient Safety Agenda, as part of the Universal Health Coverage for all Ghanaians, as well as achieving the expected quality outcomes and wellness of the population.
The Day was set aside by the World Health Organisation to affirm patient safety and centredness across the world, with the aim to reduce medication-related harm by 50 per cent in the next five years.
Dr Nsiah-Asare explained that unsafe medication practices and errors had been found to be a leading cause of avoidable harm in health care systems across the world.
Globally, the cost associated with such anomalies is estimated at 42 billion dollars annually.
The Director-General said although the scale and nature of this harm varied across low, middle and high income countries, the prerequisite was the same.
Patients' exposure to unsafe medication and health care, he stressed, was a chronic public health issue that resulted in delayed care disease progression, increased mortality and antimicrobial resistance to drugs.
Dr Nsiah-Asare explained that such errors occurred when weak systems, and or human factors such as fatigue of personnel, poor environmental conditions or staff shortages affected any of the steps of the medication use process, such as prescribing, transcribing, dispensing, administrating and monitoring.
These could result in severe harm, disability or even death.
He said every patient had a right to receive medication and healthcare that was safe, effective and legitimate and chance should not be a factor in whether or not anyone would receive safe healthcare and quality medications.
'Safe medication and healthcare happens when issues of responsibility are addressed from the beginning to the end of the pharmaceutical supply chain, by involving and coordinating stakeholders from a wide range of backgrounds,' he said.
The Director-General said addressing falsified medications, therefore, required general education and knowledge of potential danger to people's health.
He, therefore, advised all sick persons to visit the hospital for proper diagnoses, tests and prescription, and to be diligent in completing the course of their medications to avoid developing resistance to such medicines.
He also cautioned persons who flouted health regulations by selling unapproved or unregistered herbal preparations, which often compounded the plight of patients, to stop or face the full wrath of the law.
---GNA