Ghanaian Youth Challenged To Venture Into 'Kente Business'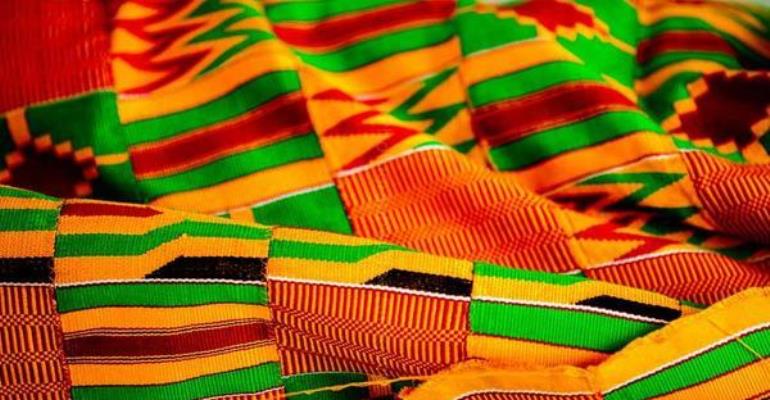 Ghanaian youth have been thrown a challenge to venture into Kente cloth businesses to boost their entrepreneurial capabilities and make some good money.
The Kente, known as nwentom in Akan, is a type of silk and cotton fabric made of interwoven cloth strips and is native to the Akan ethnic group of West Ghana. Kente is made in Akan lands such as Ashanti Kingdom, It is worn by almost every Ghanaian tribe.
It has now become a very hotcake commodity with kinds of people patronising it.
Mr. Peter Bimpong, the Regional Manager of Northern Business District, MTN Ghana, who encouraged the Ghanaian youth said the Bonwire Kente exhibits values which has transmitted progress in about 32 operating countries where it has improved lives of people and provided jobs, both directly an indirectly to many people.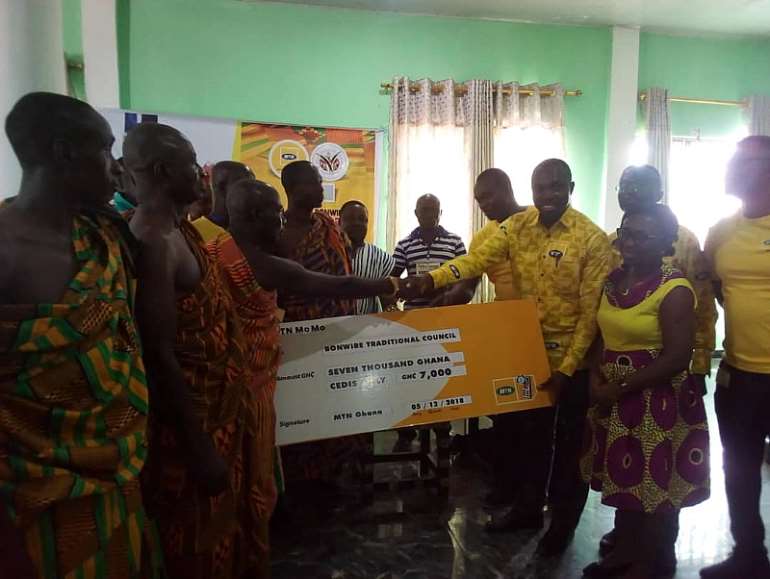 He was speaking at a donation ceremony when MTN presented a cheque of GHC7,000 to support this year's Bonwire Kente Festival in the Ashanti region. The donation was received by the Bonwire Traditional Council.
Apart from seven thousand Ghana Cedis cash donation, the team also presented hampers, 500 Ghana cedis recharged cards, communication materials and printed banners among others.
He mentioned MTN's economic empowerment agenda as key player of the Corporate Social Responsibility (CSR) hence the need to see the festival as laudable and fitting.
Mr. Peter Bimpong indicated that Kente explores when people wear them and it speaks more about our culture as a nation.
"MTN, recently, has been awarded best company in Ghana, and in 2017 at the Ghana Club 100 for the immense contribution the company has made towards the development of Ghana. We have vast number of successes in terms of health and education as a result of our support for the country," he stated.
He disclosed that the company will also support the accompanied Kente Beauty Pageant where the contestants will take home GHC1,000, GHC800 and 500 cedis respectively in order on the winning table.
He appealed to the council to nominate people who are doing well in helping the community to be recognised as part of the agenda.
Receiving the check on behalf of chief the Nana Bobie Ansah ll, Nana Kofi Kwateng the Lindquist applauded MTN for such a kind gesture.
He said the occasion is one that gives portrait to Ghanaian culture, therefore needs a recognition.
The Ashanti Bonwire Kente festival is an annual occasion where Kente weavers display beautiful Kente cloth of Ghana, and for that matter the Ashanti culture.
The festival which started Monday with a week long program with different activities that will be climaxed on Sunday, December 9th, 2018.
Some of the activities include games, clean up exercise, food competition, health screening, dancing competition among others.