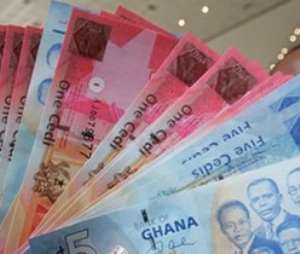 As a country, mother of about twenty-seven million, a full-time caregiver for her children. Mother Ghana seems to have barely enough time to maintain her own rigorous schedule. Yet, according to her northern neighbour Burkina Faso, Ghana makes time to give more of herself in terms of resources to her children and more importantly, those in need. But how good do her children maintain those resources so provided by mother Ghana?
I am not a fan of euphemism. The truth is that a lot of us and I suspect most of us especially in the hospitality and tourism space, are wily, unprofessional and crooked. We give zero focus to the concepts of conscience, patriotism or humanity. We daily get to hear numerous stories on how tourists have been treated in the Ghanaian tourists' sites, given credence to the perception that all is not well within the tourism industry. There is a saying in the Dagomba parlance that a woman can only hide into a room but can't hide her pregnancy. This presupposes that our tourists' sites do suffer a myriad of unpardonable and impregnable canker which was unearthed by the Kintampo incident on March 19, 2017, causing loss of lives, wouldn't have been known. This devastating and lack of maintenance culture give rise to the growing question which borders on the level of security of our tourists' sites. In this write-up, we are looking at security which encapsulates lack of trained personnel, infrastructure and hygiene in our tourists' sites.
The multiplicity of tools available for workers of our tourists is not a justification that they can use it with all the expected skills if they are not trained and the vice is true; not even at a point where those tools are not there. As tourism is a major contributor to our GDP, one would have thought that its maintenance and supply of trained personnel with the requisite tools to fuel and promote the sector should be the priority of policymakers. But what are we seeing! We are visited by Ghana's 21st century where tourists sites are manned by any person who has the loudest voice in government, any person who fights for the course of a political party whiles in opposition and in government. In the Ghanaian parlance, such people are well qualified to man our tourist sites. What! Yeah, you heard me right. They are most qualified for the job. This presupposes that laws setting up the tourism sector is sham and is only there to create a theoretical outlook of perfectness. In Australian Tourism Law, tour guides are qualified to a minimum of Certificate III Guiding before he/she is qualified by law to operate within the tourism space. This begs for us to really think meticulously as a nation as what it takes to work, man, and guide a tourist site. This does not augur well for a mother who gives all his resources to her children but the best they can manage them is to claim that "God is in control, everything is done by God" and so! they have nothing better to contribute to its long existence for the unborn generation. We must change a path of selfishness to selflessness, self- interest to national-interest and above all, the zeal to forge higher for higher productivity of all sectors of our national life.
An intriguing calamity that always knocks on our doors is the infrastructure required by tourists' sites especially those susceptible to accidents before they are fully cleared for operation. By international accepted standards, tourists sites such as Kintampo Waterfalls, Boti Falls, Mole National Park, Owabi Wildlife Sanctuary, Karkum National Park and many more, must have an outstanding Emergency Care Officials who monitor the movement of tourists and to professionally deal with unforeseen situations as and when they crop up. Do Ghana has a professional standby worker in an event the pressure on the weaved ropes in Karkum National Park cannot withstand the weight of tourists on it? We always assumed that God will not let that happen! Tofiakwa! This has always been the biggest fallouts in the Ghanaian belief system. God only help those who help themselves and it will be "imperfect" on the part of God to intervene in saving us in the day such unforeseen incident crops up. Not only security for the people, although this is also important; security for the monuments and gardens which were painstakingly built with minimal infrastructure. I understand this need to change from the psyche of the people that will propel government to follow suit, but in my opinion, a good measure of security would catalyse the movement.
As cleanliness is next to godliness, one will be very surprised why hygiene could be a contributing security factor to be dealt with within our tourism industry. Most tourist sites are choked with waste left by tourists after visiting those places. An abundance of these wastes creates an atmosphere of stenchness and disallows water to move freely when there is a heavy downpour. Recently, on March 8, 2017, Zanzibar, Tanzania's semi-autonomous archipelago launched a cleanliness campaign in two tourists villages aimed at boosting the tourism industry in the Indian Ocean Islands. A study carried out last year in the village of Kijini and MbuyuTende (which heavily depended on tourism) by pundits in the State University of Zanzibar (SUZA) and ordinary islanders found that in every 100 houses in most tourist sites, only three to four had latrines, posing a serious threat to tourism-dependent business. This presupposes that the susceptibility of the industry being flopped in terms of its revenue generation and security are high.
Fellow Ghanaians, our best is never the best if positive results are not achieved; if we still wake up to meet all the challenges starring us like invisible forces, if we throw the laws of the land to the dogs and if management of our sites rest on who governs the nation regardless of the professionalism of those whose party is in power. We must learn to work in the interest of mother Ghana and not for the interest of a political party, religion or one's parochial interest. I think going forward as citizens and not subjects nor spectators, we shall shine the unshinable Black Star we all boast of.