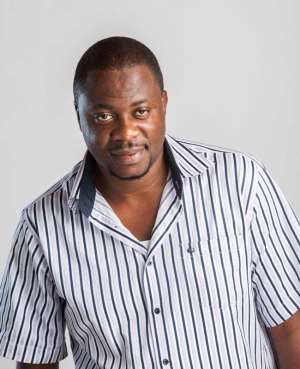 Ghanaian renowned Sound Engineer Prince Nana Poku, popularly known as Ashes has urged the Minister for Tourism, Creative Arts and Culture Hon Catherine Abelema Afeku to resign from her position as he claims she has not done any remarkable thing for the creative industry since she became the sector minister.
Speaking in an interview with Attractivemustapha.com at the launch of "Bliss the hills", an annual Christmas programme which is aimed at bringing fun loving Ghanaians across the country and abroad to Kwahu in the Eastern region, he said that "Bliss on the Hills" is a good initiative from Hon Bryan Acheampong, Member of Parliament for Kwahu Abetifi and must be commended.
He continued that the initiative should have rather been perceived by the Minister for tourism but the minister is walking about doing nothing.
"I feel that the sector needs people like Hon Bryan Acheampong or George Andah, we need people who are creative in their space not people who just talk and speak English, we are tired of hearing the minister speak so much English but nothing to prove.
"We need people who can create within our sector to let the industry look attractive, ever since the minister and the New Patriotic Party won power I have not seen what the Government and the Minister has done, it is just full of talk shop talk shop"
He added that if we can sacrifice our own created Entertainment programs for AFRIMA which belongs to the Nigerians then it tells us that we don't know what we are doing as a country.
He opined that the minister is a talkative and deserves to be at the Ministry of Information or Communication Ministry for people like George Andah and Bryan Acheampong who have proven themselves to be creative people be brought to the Ministry of Tourism
Attractivemustapha.com