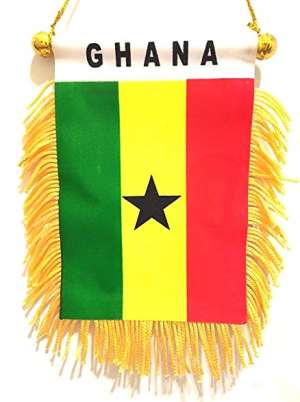 On our Ghana Leadership Union forum, one of our prominent professionals said, and some others of note also have suggested that going to Court in Ghana is a waste of time!
I disagree! We have all heard of crooked judges, some taking goats and sheep to set aside justice. Maybe Judges felt they were semi-Gods! I got it! But I still say that No matter how rotten the system is, we have to try and bring our complaints about social injustice to the courts first before anybody snuffs any weeds up their noses and takes guns and some soldiers as an alternative solution! No! We have seen enough of that in just 61 years!!
I saw Queen Elizabeth Coronation in 1952 and our Independence in 1957, and what followed. I believe that if between 1957 and 1966 President Kwame Nkrumah had been presented by the OPPOSITION with
1. A Strong PROPOSAL for participatory DEMOCRACY, in say 3-5 pages long, as we educated people have all been trained to do,
2. Published this in the media with copies to the UN,
3. Demanded an open MEETING with President Nkrumah to discuss the issues,
INSTEAD of bomb plots and assasination attempts on his life, at the time when some of us were children and remember the fear and terror,
THE HISTORY OF GHANA would have been different today! Shaka Zulu taught the world 'Never leave an enemy behind'!
It is for my personal experience about the beginning of modern Ghana that I don't take any of the nonsense propaganda about how great the UP opposition leaders were, and how great the NDC (PNDC without the P) leaders also are!
Thank you! I mean no disrespect but facts mist be stayed as some of us saw it. You don't try many times to kill an opponent with bombs and guns and expect him to be civil with you.
Lets DO it right!
1. Let us read and Research and KNOW WHAT are THE RIGHT THINGS For our happiness! Other nations we travel to and read about have done it!
We know Electricity and Water in America do not go on and off save major catastrophes!! No! Roads and highways are not built to develop potholes in 1-2 years. No! Civil servants respect the citizen and know who pays them. Government offices have phones with people paid to answer and provide courteous service.
2. SEEK CHANGE through the RIGHT CHANNELS
3. TEAM TOGETHER and ACTIVATE (aka Political Action Committees)
The RESULTS are inevitable!!
Many have done it! I learned all that from America, and I am still learning every day!!
Dr. K. Danso - Dec.5, 2018
Founder/President- Ghana Leadership Union (GLU)