CETAG Finally Suspend Strike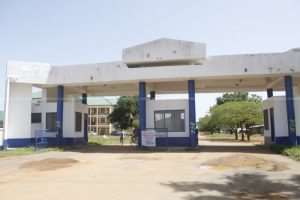 A swift and timely intervention by the National Labour Commission (NLC), in the strike action declared by Colleges of Education Teachers Association of Ghana (CETAG) has yielded some positive results.
The good news is that CETAG has suspended the one-month-old strike.
The resumption of work is to pave the way "for the commencement of negotiations as directed by the NLC," a brief statement from CETAG said.
CETAG had been on strike over the failure of the government to pay them their Interim Market Premiums and Book and Research allowance.
The strike affected all 46 Colleges of Education, which were shut down indefinitely.
Previous negotiations between the association and other stakeholders including the Ministry of Education, Fair Wages and Salaries Commission and the National Council on Tertiary Education (NCTE) yielded no positive results.
The NCTE argued that CETAG did not have the right to declare a strike when negotiations were ongoing.
CETAG was also accused of being unreasonable and failing to present itself for negotiations on the matter, drawing out the impasse.
Though students are likely to breathe sighs of relief, it remains unclear how this development will affect the academic calendar.
The National President of the Teacher Trainees Association of Ghana (TTAG), Anthony Dadzie suggested that the academic calendar be re-structured in favour of the students.
"The only thing we are looking at is the academic calendar and how we are going to cover the period that has been wasted. They have been on strike for about one month, we really want to come back to class. The semester will have to be extended or restructured because we will not have to be disadvantaged," he said.
---CitinewsRoom