181 Illegal Loggers Arrested So Far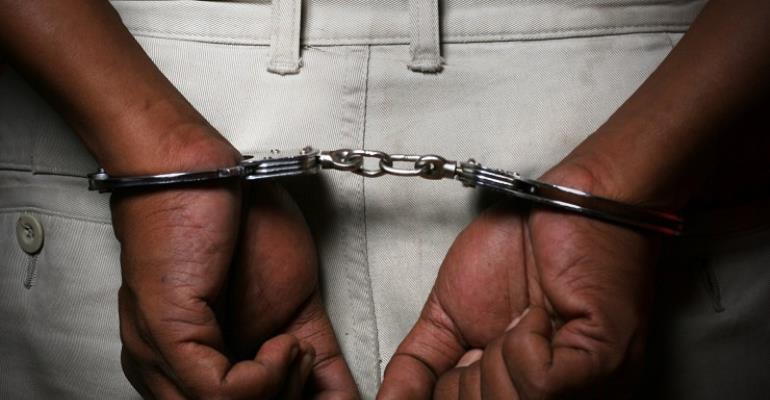 About 181 people believed to be illegal loggers have so far been rounded up by the Rapid Response Teams of the Forestry Commission nationwide.
The operation forms part of measures to combat the increasing spate of illegal logging, mining, farming and other illegal activities in Ghana's forest reserves and wildlife protected areas.
According to the Minister of Lands and Natural Resources, Kwaku Asomah-Cheremeh, who disclosed this to the media in Accra, said the arrests were made over the past six months by the Rapid Response Teams and that their operations further led to the seizure of 98,566 pieces of assorted lumber and 44 chainsaw machines
The meeting with the media was to afford Mr. Asomah-Cheremah the opportunity to highlight the Lands Ministry's achievements, challenges and ongoing projects since January 2017..
Additionally, he said, 34 dredging machines popularly known as "Chanfan" used for illegal mining on river beds in some forest reserves were destroyed.
The minister explained that the second approach adopted towards fighting illegal logging "is through the implementation of the Voluntary Partnership Agreement, which Ghana entered into with the European Union in November 2009.
He reiterated that the strategy behind this arrangement is to ensure that those who engage in illegalities will not have access to the market, whether local or international.
In other words, the message is "you may able to steal the timber but you cannot sell it," says the minister.
Sentencing
Chief Executive Officer (CEO) of the Forestry Commission, Kwadwo Owusu Afriyie, popularly known as 'Sir John', told DAILY GUIDE that those arrested have been successfully prosecuted.
According to him, some of them have been fined, whilst others have also been jailed for their illegal acts.
Commenting on what has been done to the timbers and equipment seized, he stated that the commission was planning to auction about 20 trucks that were seized from illegal loggers in the Western Region, adding that the timbers were being distributed to state agencies like Ghana National Petroleum Corporation (GNPC) who are in need of wood products for their operations.
He sent a strong warning to individuals to desist from engaging in illegal logging because the commission shall seriously deal with illegal operators.
---Daily Guide