Court Nullifies Election Result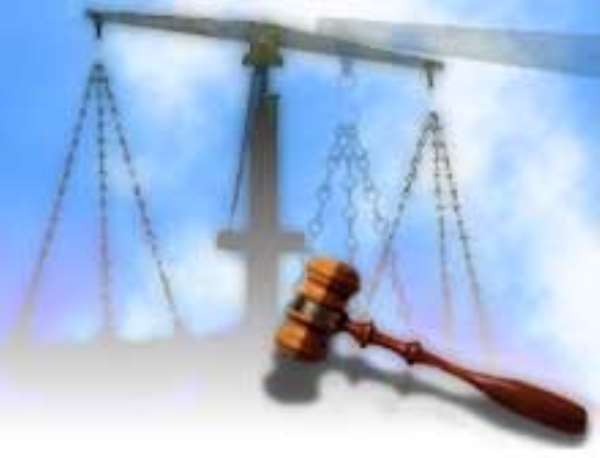 ... MP to lose seat ... Dangerous Precedent? A Tamale High Court has nullified the result of the Parliamentary election in Mion constituency of the Northern Region and ordered a bye-election there. But no specific date has been fixed for the bye-election. The court presided over by Mr Justice Victor Dogah ruled that the Electoral Commission did not supervise the parliamentary election well, an act that resulted in the inaccuracy of the result.
The ruling followed a 10-month legal battle initiated by the NPP Parliamentary candidate for the constituency in the last parliamentary election, Mr Samuel Kwesi Nigin Mahama against the current MP for the constituency.
The complainant, Mr Mahama had filed a petition at the court praying the court to annul the result of the parliamentary election for some irregularities involved in it. Part of his grounds of action was that the Electoral Commission failed to provide enough ballot papers in the constituency, a situation that prevented most of his supporters from voting.
In his ruling, read on his behalf by Mr Justice Suuribare, another High Court judge, the presiding judge declared the result as null and void. He said the complainant had proved beyond all reasonable doubts that the Electoral Commission did not perform its duty of organizing the parliamentary election well. This, he said, resulted in the dispute over the election.
Lawyer Emil K. Musah represented the complainant, while lawyer S.Y. Seini acted as the defence lawyer (for the NDC MP for Mion). In an interview with the Accra Daily Mail yesterday, lawyer Musah confirmed the ruling and explained that the Electoral Commission had to write to the Speaker of Parliament to notify him about it for the necessary action to be taken.
When contacted to confirm the ruling, the defence lawyer referred the ADM to the registry of the High Court in Tamale, contending that it is "the most authentic source of confirmation" of such a ruling.
When the ADM reached the registry on phone a source confirmed the ruling but could not give details.