Our European Adventure. A Journey Of Huge Expectations.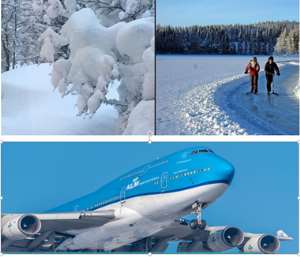 Over the years after independence, migrating to Europe, America, Australia, and the rich Far East is seen as a divine blessing. Praises and admirations have been hailed at families whose relatives have traveled abroad. The individuals who manage to get 'there' also receive the highest of such honors and societal acceptance. Tight immigration restrictions in these advanced countries have paved way for the Middle East adventure nowadays. The ill-treatment of fellow Ghanaians in the latter is overwhelming. This article seeks to emphasise on the crossroads of the European adventure, though most of the cases are similar to travelers in other continents.
Ghanaians perception of fantasy life in Europe for immigrants is based on naivety and surreal thoughts. They do not feel the reality themselves and do not want to hear anything more than their mischievous beliefs and misconceptions. High expectations of the society from migrants have forced most people to stay in self-imposed exiles in Europe. You cannot go back empty handed. The family will reject you. Friends will reject you and the entire society will force you to commit suicide.
In order to be accepted back into the society, you need to do at least one of the following: build a house, buy a car, do frequent remittances to relatives and friends, and take some relatives with you to Europe. To take someone to Europe is not the same as taking a dozen people from Kumasi to Accra. From Kumasi to Accra, you do not require a visa or a residence permit. All that you need is money for a bus ticket. But, to come to Europe you cannot just buy your ticket and travel. We the immigrants do not issue the visas and the residence permits.
Perhaps some Ghanaians also think that there is a money tree somewhere in Europe that fills our pockets and sacks with Euros, Pounds and Dollars. There is a common notion in Europe that there is no free lunch anywhere. This is true in Europe but not in Ghana. In Ghana, one can get a free lunch, some free money and a free accommodation. In Europe though, the snow money comes only through toils and with tears at times. When your work is eight hours it is indeed eight hours. Not a minute of rest until you finish and sign out.
Among the many problems confronting us in foreign lands include the issue of residence permit, jobs, accommodation and rent, bills, the cold weather, loneliness and depression, cultural differences and racism. None of these is little. It is often said that he who feels it knows it better.
Olatunde Olabode is a Nigerian immigrant in Finland. He came to Finland to pursue a bachelor degree in Information Technology. In the course of his studies, Ola has been distributing News Papers to customers' homes to support himself and his family in Nigeria. He recounts the chilly snow storms and the frostbites and said "My Ghana brother, khaki nor be leather oo. This snow money is too cold".
Kwaku Manu was hailed as the man of good eye-sight at Ejisu. He could read what is written one kilometer afar with accuracy. After ten years of working outside in all seasons in Finland, Kwaku now uses eye glasses of magnification x10 in order to read a text message from his wife. Autumn and winter weathers are very harsh and depressing, particularly, when the atmosphere is very dark due to short day light or no sun at all.
Finland, a country of thousands of lakes is one of the destinations for world winter games. During winter, the surfaces of the lakes freeze due to the extreme coldness and the accumulation of snowflakes over a time. In Mid-winter (around the middle of February) each year, it is safe to walk, ski, ride and play numerous games on the lakes.
Five years ago, Dapo, Olatunde's friend, died in a frozen lake while riding his bicycle at one winter night. Dapo had closed from his paper distribution work and he was heading home when he misconstrued a fluffy snow-covered water surface for a normal ground. The water surface was not hardened yet so he got drowned.
Thousands of people are also dying in the Mediterranean Sea each year in their quest to reach Europe. Those who make it to the European territories are also greeted with the harsh realities. Some people who give in to the realities learn to smoke, drink and gamble or indulge in homosexuality.
Everything that we need for our survival is in Ghana. We all have a duty to make Ghana a better place to live. It is my wish that every Ghanaian would get the opportunity to travel to Europe and get a change of mind.
By Charles Addai, Finland.