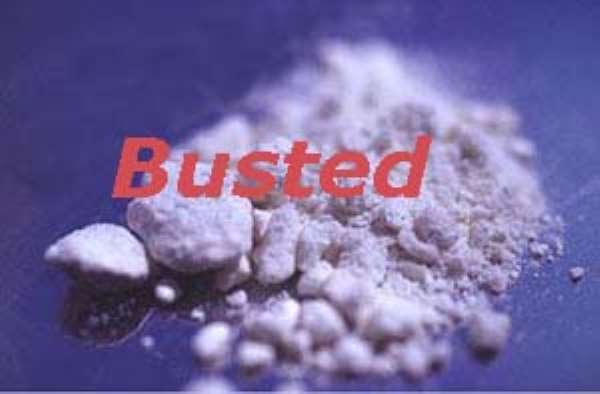 Agents seize 136 pounds of heroin, arrest 2 Ghana men at Staten Island storage facility NEW YORK -- Agents seized 136 pounds of heroin concealed in crates of pottery and arrested two men from Ghana who picked up the shipment, authorities said Monday.
Eric Amoateng, 55, and Niil Okai Adjei, 48, were arrested on Saturday at a Staten Island storage facility, where they had begun dismantling the crates, said Martin Ficke, special agent in charge for U.S. Immigration and Customs Enforcement.
The men flew to New York from Accra, the capital city of Ghana, last Thursday, a day after the shipment of heroin arrived in seven crates of pottery from London, Ficke said.
Customs agents examined the crates at Newark (N.J.) Liberty International Airport and discovered the heroin, which Ficke said was one of the largest shipments in recent memory, with a street value of more than $6 million.
The men picked up the crates on Friday at John F. Kennedy International Airport and drove them to the Staten Island storage facility, Ficke said.
They were arraigned Monday on charges of conspiracy with intent to distribute heroin. They were held without bail and were unavailable for comment.