Odorkor: Six GPRTU Officials Survive Gunshot, Machete Wounds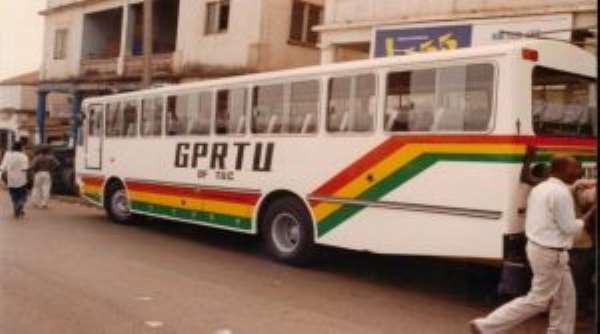 Violence broke out amid gunshots and cutlass attack on Friday night at Odorkor after a long-standing feud between executives of the Odorkor local chapter of the Ghana Private Road Transport Union (GPRTU) escalated.
Six persons have sustained gunshot and cutlass wounds following the incident.
Reports suggest that a legal battle between two local chairmen, Samuel Quaye and Isaac Mensah of the Odorkor branch of the GPRTU, and a subsequent race on who becomes the legitimate chairman sparked the bloody clash.
Narrating the incident, one of the drivers, George Agbozo said: "It was a terrible fight so everyone run away. About six people were shot and some were injured. We want the GPRTU and the District Commander to introduce our new Chairman so that we can start work immediately."
GPRTU losing credibility
This attack comes in the wake of concerns by some stakeholders who have raised questions about the credibility of the chapter.
A group calling itself the Ghana Committed Drivers Association recently accused the Union of acting as a government agency rather than pushing for the interest of its members.
According to the chairman of the group, Charles Danso, GPRTUs' credibility is at stake now hence Government needs to be weary of their activities.
"GPRTU is gradually losing its credibility. Their credibility is at stake. They are now like Government machinery, and the Government needs to be careful about this organisation."
---CitinewsRoom