¢100 million bail for Zakkour, Borrey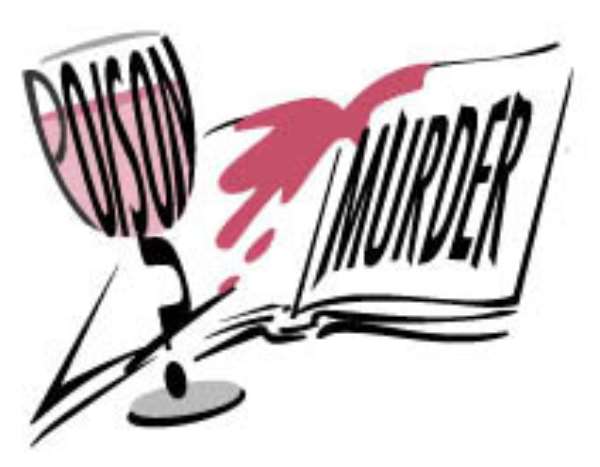 An Accra High Court has granted ¢100 million bail with a surety to be justified, to Redwan Zakkour and Christian King Borrey, who were arrested in connection with the murder of a Lebanese businessman in Accra.
It followed a motion filed by counsel for the two, Mr Thaddeus Sory, at the High Court, presided over by Mr Justice Richard Asamoah.
The two were among three others who were arrested in connection with the murder of Mr Paul Feghali, Managing Director of IMEXCO Ghana Limited, on Sunday, August 7, 2005.
They were also alleged to have stolen his Nissan Morano four-wheel drive vehicle with registration number GR 8230 W.
The others, Noble Adu Gyamfi, 23, driver, Cephas Abanyi, 28, driver, and William Avorgbedor Amuzu, 21, mason, are on remand.
They will reappear before the AMA court on November 18, 2005.
The five had earlier been refused bail when they made their first appearance before an Accra magistrate's court.
According to the court, it had no jurisdiction to hear the case and as such, could not grant bail to the accused persons.
The police have completed their investigations and the docket has been forwarded to the Attorney-General's Department for advice.
The deceased, a Lebanese of French descent, left his Tesano residence at about 9:30 a.m. on that day for the Celebrity Golf Club at Sakumono, to play golf with some friends.
When he failed to return, his family members became alarmed and after a fruitless search, they made a report to the police and later caused an announcement to be made on some radio stations in Accra and Tema.
The following day, someone called Adom FM that the body of a white male adult had been found in a bush behind the EMEF Estates at Lashibi, a few kilometres from the Celebrity Golf Course.
The body was later identified by some family members as that of Mr Feghali.
The deceased's vehicle was later found abandoned near an uncompleted house at Community 22, near Ashaiman, without its number plates.
Noble Adu Gyamfi was first arrested and he mentioned the names of the others as his accomplices.
Upon interrogation, Gyamfi, who claimed to be Zakkour's former driver, said he met his former boss at Sakumono on Sunday and he took him to a guesthouse at Community 18, where the car had been parked.
The suspect further claimed that Zakkour instructed him to drive the car to a safe place so that in the night, they could send it to Togo to sell.
Zakkour has denied any involvement in the murder and explained that he was rather approached by Gyamfi to buy the vehicle but he declined.