Volta Regional GJA Awards Get Support From Queenmother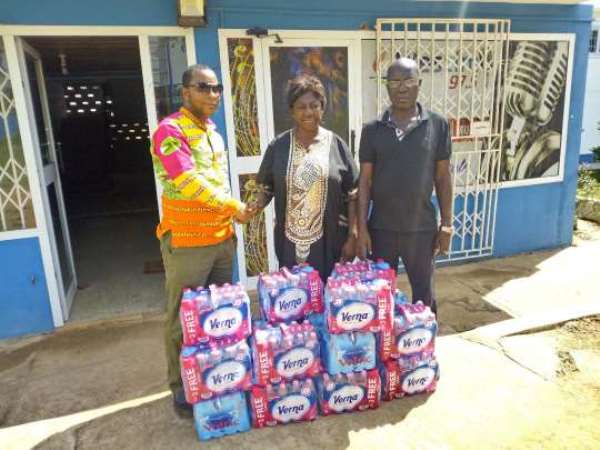 The 2018 edition of the Volta Regional Ghana Journalists Association (GJA) Awards Scheme slated for 1st December continues to receive support.
The latest to extend her support is Mama Atrato II, Queen mother of Ho-Dome, who has donated 22 packs of bottled water to the regional GJA executives.
She said the donation was in appreciation of the hard work of journalists in the Region.
Mama Attrato said the work of journalists in promoting democratic and good governance was crucial for sustainable national development, hence the need for support for practitioners.
She bemoaned recent attacks on journalists across the globe and in the country, and said it was important media practitioners were seen as development agents working for public good.
Earlier, Blow-Chem Industry Limited, producers of "Bel-Aqua" mineral water also donated 200 bottles of 500ml water to the Association.
Mr. A. B. Kafui Kanyi, Chairman, GJA -Volta Region, who received the donation expressed gratitude to Mama Attratoh and Blow-Chem for the gesture and described them as "true friends" of the media.
He said the regional award was to celebrate excellence in journalism, best practices and exemplary works.
The awards dinner, which is on the theme; "Media-Key Partner in Local Governance' has Dr. Esther Offei-Aboagye, Deputy Chairperson, National Development Planning Commission as the Guest Speaker and Mr Kojo Oppong Nkrumah, Minister for Information as the Special Guest.
It is expected to attract MDCEs, Members of Parliament, Members of the Diplomatic Corps, Ministers of State, Traditional and Religious Leaders and Heads of Decentralised Departments and Agencies.
----Ghana News Agency